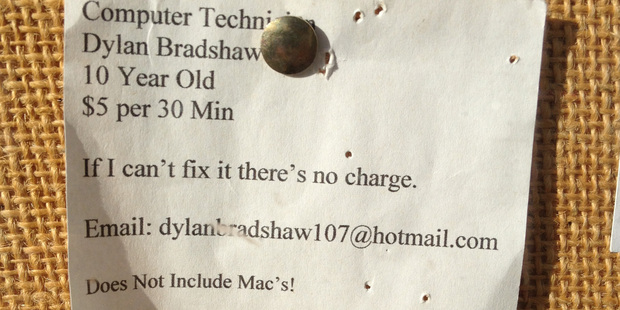 Blame it on the papers
Longing for the good old days, when people talked to each other rather than being sucked into their phones with their headphones on? Maybe not ... This from William Smith Morley's book Ancient and Modern published in 1886. "With the advent of cheap newspapers and superior means of locomotion ... the dreamy quiet old days are over ... for men now live think and work at express speed. They have their Mercury or Post laid on their breakfast table in the early morning, and if they are too hurried to snatch from it the news during that meal, they carry it off, to be sulkily read as they travel ... leaving them no time to talk with the friend who may share the compartment with them ... the hurry and bustle of modern life ... lacks the quiet and repose of the period when our forefathers, the day's work done, took their ease." (Source: XKCD)
Group effort to get rid of homeless man
How to rid your affluent burb of a homeless person. Omaha residents are being asked to supply details of their sections to enable a blanket trespass order to be issued against a local homeless man.
Insite Security general manager Chris Martin says the heavily tattooed man has been camping uninvited on empty sections near the surf club, and using outdoor taps and showers. Mr Martin says he kicked the man off three properties but he simply moves on to another one. There was little the police could do without the authority of the property owners. A number of residents have supplied details of their sections. "They're all included in one trespass notice with the lot and DP number. If he tries to take up residence again we can get him arrested." (Source: Local Matters.co.nz)
Children up with the play
Victoria Tupou of Grey Lynn writes: "In response to the photo of a child with an iPhone in last week's column, and the comment that 'books don't stand a chance', iPhones can be used by children for educational purposes AND they can still have a love for books. My son loves our weekly visit to the library and enjoys books every day, either by himself or read to him. I overheard an older woman commenting on my son's iPhone use in a cafe, I showed her the puzzle app he was using, and asked rather grumpily "could your children do a 24-piece puzzle when they were 2?" She was too shocked to reply. Don't people realise you can read books on iPhones too?"
Lovebird in need of loving home
"Saturday morning, husband goes outside our back door to see why the wild birds were making a serious din," writes Michele. "There he found a little lovebird [which was under attack]. We brought it inside; it was totally exhausted, very hungry and frightened. Next day, totally different bird after being fed and rested. We are sure it is someone's pet as it appears tame. We are on the Thames Coast. Email Sideswipe if it's your bird."
Picture this #1: Underwhelming birthday card from workmates
Picture this #2: Beached as....
Video: Arachnophobic weather presenter.
And this Australian newsreader desperately tries to stifle laughter at the most inappropriate time...(Poor thing! But a lesson there about flirting with the talent, I'd say)
Video: Conversations With My 2 Year Old: "The Cookie" (If you're new to these clips a dad scripts his chats with his daughter and re-enacts them with another full-grown man)
* Got a Sideswipe? Send your pictures, links and anecdotes to Ana here.