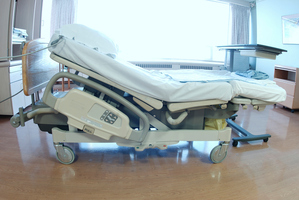 Let's be honest - it's tempting sometimes to take the odd thing home when you think no one is looking. There is an element of magpie in all of us.
Only last week I was visiting a friend in hospital and thought, "Goodness, that electric bed would look good at my place."
And who doesn't need a microscope, treadmill, shower stool or toilet frame to jazz up a tired interior?
I guess it's a good sign the medical staff were so engrossed with their work they didn't spot me and my haul squeaking out the front door.
I tell you what though, it was extremely thrilling.
My pulse was racing as I passed reception.
I know this because the ECG machine I'd swiped was reading 173 heartbeats per minute.