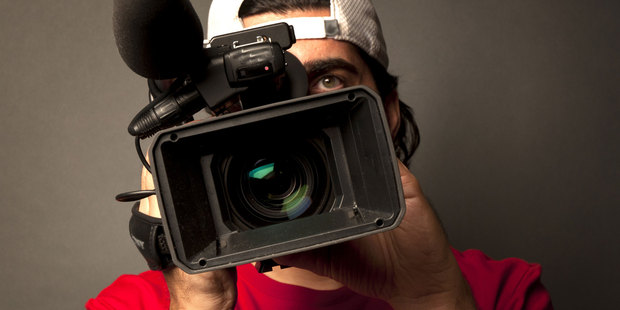 Last week I blasted Facebook for business (sales generation). Let's move to YouTube now.
I'd like to cover the idea first of using it privately as well as publically as it can be remarkably useful for almost every business activity you have. Sales, Human Resources, IT, Customer Service, Marketing, Finance.
Videos on what? Internal use for: training, how-to, procedures, software tips, executive messages, demos, role playing, induction. And that's just a beginning top of mind list.
This is because aside from public videos, YouTube gives you two other options.
The first is for the video to be private. Only people you select can view it, to a maximum of 50. The second is unlisted, where anyone with the link can view.
One of the main benefits to you is the simplicity of uploading videos via mobile devices as well as the editing tools on YouTube for tweaks.
Now why would you use YouTube instead of the company intranet?
Cost.
Let Google (owner of YouTube) pay the costs of hosting videos online and the bandwidth required for people watching them. Since it's so easy, you can avoid the IT team who I'm sure have much more on their plate.
The new One Channel. Instead of the old playlists, you can create Sections (for videos). Such as category of services, different departments. The new channel personalisation design will render perfectly on any device - computer, tablet, smartphone. Have a look here.
Add Captions and Transcripts. These help you in two ways. First of course, to enable people with hearing difficulties to follow what is being said. Second if your video will be public, captions help the videos search ranking.
Layer comments, hotspots and links over your video. Want to embed a link? A comment? There is an annotations editor for creating pop-up comments on your video and a pop up link to your website; a good way of directing people to your website.
Delete offensive comments. Afraid that if it goes public, your brand image might get tarnished? You don't have to visit YouTube every day to watch for good or bad comments on your videos. All comments are emailed to you. If one comes that you consider spam or nasty, simply clicking a downwards pointing arrow to the right of the reply button enables you to delete the comment forever.
Tags - get your videos found. YouTube's content is organised on a tag word basis (i.e. keywords). So when you're loading your video online, think about words that may people may use in their search process and add as many of them as you like (there is no limit and they won't hurt or detract search results).
Note - if you set a video to private or unlisted, it will not appear on your channel, in Groups, search results, playlists.
Who's watching? The "Insight" button on every uploaded video (My Uploaded Videos View) gives you valuable information about viewing statistics, demographics, how viewers found your video, and the popular links they followed to get there.
Remove bloopers. Edit bloopers out of your videos easily in YouTube's Video Editor. You can also combine videos or trim the beginning and/or end or add a soundtrack from the AudioSwap library.
Use high definition You don't have to settle for graining low quality. If your camera or smart phone supports it you can upload widescreen and high definition.
While these features are a drip in the bucket, hopefully you can see for management, using videos can be an easy way to help motivate, educate, inspire and have fun with staff. Next time, we'll look at ten key areas that businesses can cleverly use YouTube.
Next week we'll cover ideas for using videos in business.