Fairfax Media signals retreat and is set to hit delete button on titles which 'have been marginal for some time'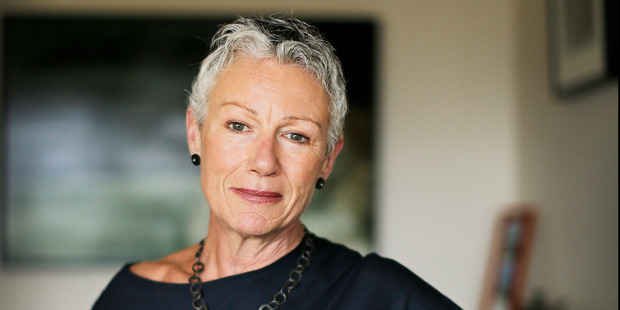 Fairfax Media is set to scrap Computerworld, PC World and Reseller News magazines next week.
"They have been marginal for some time," said Fairfax Magazines general manager Lynley Belton.
Staff were looking at closure proposals, though these were not finalised, she said.
CIO magazine - a fourth title from a stable of magazines bought from US tech publisher IDG in 2006 - will continue.
Unlimited magazine, another former IDG title that recently ceased print publication, will continue online.
Closure of the other three tech titles signals Fairfax's retreat from some core titles.
Technology commentator Peter Griffin said the loss of Computerworld, especially, marked the end of an era for New Zealand technology journalism.
All media had faced challenging times. But Griffin said the fate of these three titles was sealed when Fairfax bought them.
According to Griffin, Fairfax had done too little to incorporate the specialist expertise into its wider stable, while newspapers had withdrawn from technology.
Griffin said the loss of the titles was bad news for the public because there was less expertise to report on increasingly common problems with technology infrastructure and daily newspapers would not pick up the slack.
Paul Brislen - a former editor of Computerworld - said Fairfax had ignored the need to abandon print content and focus on online.
He said that instead Fairfax had cut costs by reducing editorial resources.
However, closures have seemed inevitable with Fairfax facing pressure on its profit, implementing a sweeping review of all its print titles and moving to build paywalls for its newspapers.
Computerworld's net paid circulation has gone from 1645 in June 30, 2003, to 857 five years ago to 463 at the end of March this year, although unpaid circulation was much higher than that.
Hill exposes holes
Sometimes a break in routine highlights the need for permanent change. Kim Hill's fill-in role for Geoff Robinson on Radio New Zealand's Morning Report this week and next, alongside Simon Mercep, highlights the failings of the regular duo.
It's not that Robinson or Mercep are poor at their jobs - it's that the combination of the two softly-softly broadcasters is diabolically dull.
Hill has been raking in international awards for her Saturday show recently, and she has been a breath of fresh air with a crystal-clear intellect and direct interviewing, delivered with authority. She even makes Mercep sound better.
I had been a bit wary after her time away from the daily news that she would be huffing and puffing like she does on her Saturday morning show on Radio New Zealand National.
Hill probably won't want to return full-time to the grind of daily news.
But RNZ could do worse than find a place back on the weekday schedule for one of New Zealand's most talented radio broadcasters.
Stop slouching
I don't mind TV3's current affairs show 3rd Degree. But in my opinion TV3 needs to do something about the studio segments featuring Duncan Garner and Guyon Espiner.
• They are supposed to be mates. Why does it sound like scripted banter?
• The title is baffling - these continuity guys don't give the third degree.
• Can producers please tell Guyon to stop slouching and stand up straight? That just seems like basic TV. It surely does nothing for Working Style, which supplies their wardrobes for free.
Producer Terence Taylor said the banter was unscripted and natural, and that TV3 had received very good feedback about the presentation.
"Being good friends, they are able to feed off each other - they can disagree and argue in a good- natured way.
"There are no plans to change the presentation, we think it is a big plus," Taylor said.
Whale and Bomber
Canterbury University senior lecturer in journalism and new media Donald Matheson says bloggers risk being called hypocrites if they accuse professional media about lack of transparency while not declaring payments from other sources.
Matheson says there are implications in the Law Commission proposals to allow bloggers to sign up to ethical standards and include them in a possible new media standards body. The issue came to the fore recently with high-profile blog Whale Oil linked to commercial political consultant Simon Lusk, who has been stirring for an ideological change in the National Party.
There have also been revelations that Martyn "Bomber" Bradbury, of left wing The Daily Blog, has been receiving taxpayers' money through the Mana Party Parliamentary Service budget.
Neither had stated these relationships to readers.
"Personally I'm not too upset if money changes hands," Matheson said.
"Quite a few of the higher profile blogs have strong links to political parties.
"Many are not independent and they are used as attack dogs and as part of political game playing," he said.
"Money changing hands is just symbolic but it tells you the nature of power relationships and professional journalists rarely get money from political parties, I'd have thought."
Whale Oil's Cameron Slater has rejected criticism about funding or the relationship with Simon Lusk.
Bomber Bradbury, who also hosts a blogger show on Face TV, has insisted that he has made clear he worked with left-wing groups.
National Party friendly David Farrar stands out in new media with an elaborate declaration of interests for his Kiwiblog.
Beware Facebook
A top advertising executive has offered advice on Facebook that counters the hype from the growing social media marketing industry.
DDB New Zealand chief executive Justin Mowday says advertisers have to be very careful on social media networks like Facebook, which can be dangerous.
"You have to ask yourself why you are there," said Mowday, who recently took over as chief executive of what claims to be one the NZ's biggest agencies.
Social media is the frontier du jour for advertising - the latest digital wave swamping traditional media.
"There is a fashion thing," Mowday said. "Companies believe they have to be on Facebook. But it is a dangerous way of thinking.
"Brands can play an interesting role facilitating connections with messages at the right time but we should not fool ourselves into thinking people are on Facebook to see advertising or brands," he said.
"They absolutely do not. They go on Facebook to connect with other people."
Justin in charge
Mowday has long been heir apparent at DDB but his promotion to chief executive was earlier than expected.
It appears to be part of a well-honed succession plan in an industry that was once famous for bloody putsches and personality politics, creating disruption.
Some are surprised by the short tenure of his predecessor Sandy Moore, a veteran no-nonsense adman who took over when Marty O'Halloran was boss of the group across Australia and New Zealand.
There is a feeling in the industry that Mowday was appointed early to renew a bit of pizzazz at the top of the company, which has clients including Westpac Bank, Sky TV, NZ Lotteries Commission and McDonald's.