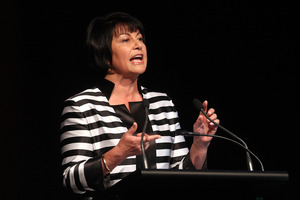 The Education Minister did not seek to placate the concerns of critics as legislation paving the way for the establishment of charter schools was passed in Parliament. The range of applications to establish this sort of school had been impressive, said Hekia Parata, and she looked forward to the first opening in term one next year.
Such a statement, mixing satisfaction with vindication, can only have fuelled the ire of the teachers' unions, which see this initiative as a threat to the public education system. That, however, will never be the case. Whatever the blandishments of Ms Parata and Act's John Banks, charter schools are destined to be nothing more than a minor cog in the education system.
That is not to say they should not be introduced. Charter schools will give parents an additional choice. At their best, they will appeal to those in lower socio-economic areas who are motivated to have their children do well and want them in the best possible learning environment. Such parents may think charter schools can provide this better than state schools because they will be able to run classes longer from Monday to Friday and to be open on Saturday mornings.
The academic focus will, therefore, be stronger.
This aspect has been highlighted by the head of the charter schools authorisation board, Catherine Isaac, who says existing schools are too restrictive. "How you use resources is prescribed, the hours that you teach, the school year," she notes.
Charter schools will offer an option for parents who feel their child is not responding to state-school orthodoxy. But Mr Banks is wrong to hold them up as a solution for this country's long tail of under-achieving pupils.
Commonly, the children in this group come from dysfunctional or one-parent families, or have parents who take a limited interest in their schooling. These parents are unlikely to have the level of commitment required to be involved in the best sort of charter school.
During the Education Amendment Bill's passage, the Government also refused to bow to the teachers' unions and other critics on two particular areas of concern. Thus, charter schools will not be subject to the Official Information Act and will have the right to employ some unregistered staff.
In the first instance, the Government's obduracy was misguided. Charter schools will be funded from taxes. As such, they should be open to public scrutiny.
But there is no reason for undue concernover the use of a small number of unregistered staff. The schools will have to meet performance targets set by the Government, and it would be counter-productive to jeopardise that by employing staff who have no aptitude for teaching. Indeed, the school's performance would be undermined and it would soon struggle for enrolments.
Unregistered staff can play a role if they possess the required knowledge and are supervised by trained teachers. As much is being underlined by the Mandarin language assistants who, under a scheme administered by the Confucius Institute, are teaching the language in classrooms around the country.
The Education Ministry has received about 35 proposals from organisations wanting to set up charter schools. Some of these are from religious or special-interest groups, whose fundamental intent may be some distance from the creation of a stronger learning environment. The authorisation board must therefore choose wisely, especially in approving the first schools.
Teachers' unions will be keen to jump on any hint of a shortcoming in quality. They will fall silent only when charter schools can be confirmed as a viable choice for a limited number of parents from low socio-economic areas who want the best for their children.