Quiet achievers have earned the highest praise.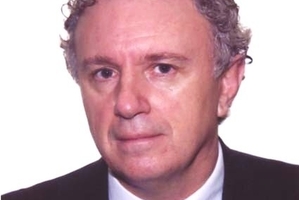 As is customary, this year's Queen's Birthday Honours list traverses New Zealand society from household names to those whose good deeds had previously gone unsung. In total, 179 New Zealanders have been acknowledged for their services in spheres ranging from the arts to sport, medicine, politics, the law and community work. Four new knights and one new dame have been created. As always, the spotlight will fall on those who are instantly recognisable. The likes of Sir Gordon Tietjens, the taskmaster of the national sevens rugby team. So comprehensive has been his success that Olympic and world crowns have come to be taken for granted, obscuring his extraordinary record of achievement.
But the honours list is also significant in terms of those in its lower realms. The recipients of awards, all nominated by colleagues or the communities they serve, should offer a snapshot of New Zealand society, not least its changing face and its changing focus. It is interesting, therefore, to see the name of Zhiyun (Jim) He, who becomes a Member of the New Zealand Order of Merit.
He has promoted New Zealand films in China and vice versa, been involved in a number of Chinese community organisations in Auckland, and is the president of the New Zealand China International Trade Association. It is thanks in part to the efforts of people like him that China has become this country's largest trading partner, a situation that has enabled it to escape some of the impact of the global financial crisis.
In the same category is the award to Captain Craig Harris, the chairman of Cruise New Zealand from 1994 to this year. His voluntary work has helped to establish New Zealand as a cruise-ship destination, sparking a substantial increase in the number of visits. The Auckland economy, in particular, has been a major beneficiary. Honours lists are always much the better when, as in this case, a significant achievement is acknowledged immediately, rather than years after the event.
The list is also always interesting in detailing aspects of community work that may not be the prime reason for an award and may be little known except by those who reap the benefit. Take Craig Heatley, who becomes a Companion of the New Zealand Order of Merit for services to business. He is best known as the co-founder of Sky Television, but has also supported life skills development in the young by starting and chairing the First Tee Programme. Likewise, John Adshead, who becomes an Officer of the New Zealand Order of Merit, will always be remembered for coaching the ground-breaking All Whites soccer team that went to the 1982 World Cup. But for the past four years, he has also been a national ambassador for muscular degeneration in this country.
The biggest honour, that of elevation to the Order of New Zealand, which is limited to 20 living citizens at any one time, goes to Albert Wendt, born in Apia in 1939. His story also tells something of this country's story. His writing and poetry led to his being made a Companion of the New Zealand Order of Merit in 2001. His inclusion in the exclusive Order of New Zealand is attributed to services to this country, which have included being a trustee of the Pacific Youth Leadership Trust for 10 years, membership of the Creative New Zealand Arts board, and deputy chairmanship of New Zealand on Air.
His elevation is well warranted. Importantly, there has been no repetition of last year's jarring note when the Duke of Edinburgh was made a member of the Order of New Zealand, our highest award. Honours should not be bestowed lightly. In most respects, this year's list observes that.