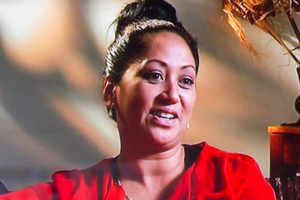 Air New Zealand's rejection of would-be cabin crew member Claire Nathan because of the ta moko on her forearm highlights how New Zealand is developing and unfolding in new and exciting ways.
No longer must we think through the consequences of our actions. This is very liberating. For Nathan, her dream was to work serving the diverse customers who fly Air NZ. In the past she would have had to think through personal decisions that might affect her chances of a job. Like having a tattoo on her arm.
Not any more. She can have her tattoo and Air NZ is wrong to object.
The second great development is that you don't have to suffer the consequences of your decisions in embarrassed silence. You can trumpet poor treatment in the media and instantly become the victim.
The third is that we are quick to spot any hint of racism. Nathan is Maori. Maori traditionally had tattoos. Therefore, Air NZ is discriminatory and racist.
We have yet another opportunity to prove again that we are ever-vigilant in battling the scourge of racism.
Fourth, everything is political. Prime Minister John Key is not only asked to comment on the poor victim's plight but does: "I guess it's a matter for them. I don't know why they chose to do that but tattoos are pretty common these days."
Key declared he didn't believe the traditional motif would put off tourists.
All decisions now are appealable to the Prime Minister. His quick public comment gave Air NZ a very clear steer.
Fifth, we are no longer hidebound by law and precedent. The Human Rights Tribunal adjudicated a similar case just two years ago. They found that a company asking a staff member to cover her ta moko was within the law.
That's because the request concerned the tattoo and tattoos aren't unique to Maori.
But that's the law and how it was decided two years ago. We have moved on. It's not our fault if the law can't keep up.
That, too, is liberating. Finally, we must be proud that we now forge ahead with our values and norms irrespective of others. Airlines such as Qantas, British Airways, Delta and Emirates prohibit cabin crew exposing tattoos.
That's because big chunks of the world's people are uncomfortable with tattoos up close.
Even the mighty All Blacks had to cover their tattoos when training in swimming pools in Japan.
But those troubled by tattooed cabin crew can fly on other airlines. We don't care.
We now get to decide our own standards of presentation and behaviour.
If others don't like it, apparently that's their problem. They should learn some manners.
Debate on this article is now closed.