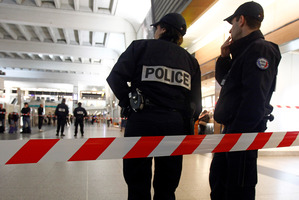 Coverage of the murder of a British soldier in London and a subsequent stabbing of a French soldier in Paris by presumably Muslim extremists demonstrates how governments and some media outlets misuse the term "terrorism".
After 9/11, "terrorism" and its subset "Islamic terrorism" became the favoured terms used to describe most types of politically motivated violence. That serves the purposes of government security agencies, many of which have expanded their powers of arrest and detention without charge, warrantless search and surveillance and legal scope of authority under the rubric of anti-terrorism laws passed after 9/11.
Branding political violence as terrorism allows the state to ignore standard notions of civil liberties and rights under the law. It justifies the profiling of entire communities of people who share basic traits or affinities with terrorist suspects.
It fuels the growth of private and public security agencies focused on thwarting unconventional attacks at the same time that it militarises domestic security, expands intelligence networks and refocuses the strategic orientation of the military itself. It plays on fear and uncertainty for purposes unrelated to the actual threat posed by terrorism.
For the uncritical media, labelling all acts of political violence as terrorism feeds on sensationalism in pursuit of profit.
Some lump all political violence done by designated "others" (most recently, Muslims) as terrorist acts in order to promote specific political agendas. Thus the attack on the United States consulate in Benghazi, which was a standard guerrilla operation against a symbol of US power, is portrayed by mainstream US outlets as a terrorist assault on American existential values rather than as a low-level threat that was ignored prior to its undertaking.
Others reproduce government narratives about terrorism without deconstructing ulterior motives. This serves both sides but leaves the truth somewhere in between. It is therefore worth distinguishing between political violence in general, and hate crimes and terrorism in particular.
Political violence is that which is done for political or ideological reasons. It may be due to grievance, fear, opportunism or latent tensions based on long-standing differences. It may act as a precipitant or catalyst for broader violence by igniting sectarian conflicts. There are many reasons for and many types of political violence. Not all are terrorism.
Regicide is the killing of kings. Political fratricide is the killing of partisans by their colleagues. Homicidal attacks on presidents, premiers, prime ministers and politicians of all stripes are political murders by virtue of the victim's status as much as by the perpetrator's motives. Lethal riots and clashes between political factions are mass collective violence. None of these are terrorism.
Hate crimes are crimes committed out of loathing. They are rooted in fear, ignorance and frustration or prejudice grounded in historical enmity, political conflict or cultural difference. Although they may have symbolic purpose, they are often acts of desperation and more often than not are individualistic in nature.
Terrorism is an act of symbolic (most often mass) violence against non-combatants. It attempts to raise the political costs of pursuing a given policy line by undermining the will of a subject population supporting it.
The objective is to impose the political will of the perpetrator by fomenting a pervasive feeling of dread and uncertainty, and to reassure adherents that through such acts ideological goals can be achieved against powerful enemies.
The target is chosen precisely because of the symbolism inherent in its selection. Thus the World Trade Centre and Pentagon were chosen by al-Qaeda because of their symbolism and the impact the attacks would have on the will of the government and people. It also sought to demonstrate to the Muslim ummah that armed resistance to Western secularism was possible.
The murder of the British soldier was a politically motivated hate crime. Two disgruntled British Muslims (one a convert), apparently backed by a few others, committed a homicide in broad daylight because they are unhappy with British foreign policy in Muslim lands.
They may also have had personal motives. Yet the Cameron government has called the murder "terrorism-related", convened an emergency meeting of its most senior anti-terrorism group, placed all security services on increased alert, and spoke of possible copycat killings.
Commentators have suggested this represents a new phase of Islamic terrorism, whereby terrorists are home-grown, self-radicalised and decentralised small groups or "lone wolf" operators such as those involved in the Boston Marathon bombings or Fort Hood shootings.
That may be true, as the campaign against al-Qaeda has made prohibitive its ability to carry out large-scale attacks such as 9/11 or the Madrid train bombings by eliminating those who have the capability to undertake them. In response, al-Qaeda has morphed into an irregular warfare network that seeks to pursue low-level operations in the West while taking advantage of the instability in North and Sub-Saharan Africa in order to secure territorial and political gains.
The change of tactics against Western targets is a sign of desperation and futility. Such low-level acts of violence pose no existential threat to the subject populations and governments. Few have the potential to involve mass casualties in numbers that would undermine the collective will. Even if carried out repeatedly, they cannot change the overall thrust of Western policy.
The contrast in government approach and media coverage is remarkable when the violence is meted out against rather than by Muslims. This month a Muslim shopkeeper was hacked to death with a machete in Birmingham. CCTV caught a European suspect leaving the scene and the murder was labelled a hate crime. In the aftermath of the soldier's murder there has been an upsurge in violence against British Muslims, all of which have been treated as hate crimes. In the US targeted violence against Muslims is officially viewed as hate crime, but Muslim violence is most often framed as terrorist-inspired.
There is certainly overlap between terrorism and politically motivated hate crime, but the preponderance of low-level acts of politically motivated violence is the latter even if the perpetrators are Muslim.
That is more so now that al-Qaeda has been decimated. That means that such acts of political violence can be treated by the justice system as common crimes rather than as special events. It also means that there is no genuine justification for creating a separate body of legislation specifically designed to counter terrorism as a special sort of political violence, much less justify the intrusions on civil liberties and individual rights that such legislation entails.
The conflation of hate crimes and terrorism serves the purposes of the perpetrators as well as the security agencies that confront them. It serves the self-interest of the corporate media, which publicises the messages of both sides. What is not served is the common good.
Paul G. Buchanan is the director of 36th Parallel Assessments, a geopolitical and strategic assessment consultancy.