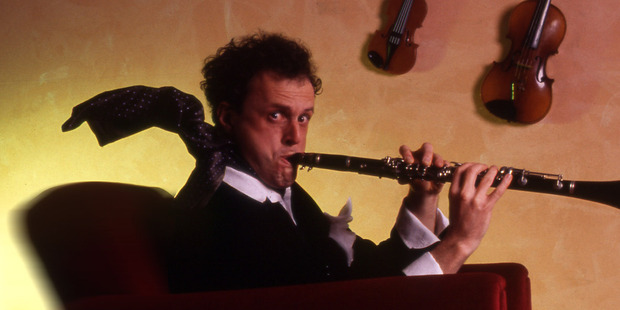 Who would be a comedian? Not me. That's for sure. For starters, standing up in front of a crowd of people and trying to make them laugh is not something that rattles my chain. Don't get me wrong, I can be funny. I crack myself up all the time. And I make my kids laugh when I dance to Taylor Swift and stuff.
So yeah, I can be funny. But I'm not naturally funny like most comedians are - or should be. Because - not naming names here - but sometimes the excruciating pain a stand-up goes through to get a gag out does make you wonder how naturally it comes. But yeah, like I say, I'm not naming names but yous know who yous are. I just made a joke by the way. Did you get it?
Anyway, I went off on a tangent (like all good comedians can), but what I've been slowly getting around to saying is that being a comedian can be a fickle job. It's come through loud and clear during this year's comedy festival with reports of low crowd numbers at some shows, and international comedy star Rainer Hersch venting about losing thousands of dollars due to lack of attendance at his almost two-week run at the Comedy Chamber.
He even advised other comedians to steer clear of our event, which seems a bit harsh considering so many of the internationals come here and love it (we know this because often their Kiwi stories make up a good chunk of the material during their shows. I mean that Danny Bhoy bloke may as well live here.)
But you can't help feel for Hersch, whose musical show is far more expensive to put on than that of some scruffy stand-up who only needs to pack a clean pair of undies. And so after a disastrous season and a number of administrative incidents (like being charged for sending out a promotional email), he was obviously keen to make some laugh on the wrong side of their faces.
On the flipside however, some comedians in the festival have been raking it in - and continue to do so by adding shows. Whimsical dreamer James Acaster is one who, due to popular demand, performs an extra show this Saturday (5pm, The Basement). New Zealand's own The Boy With Tape On His Face (aka Sam Wills) has done a sold-out Auckland season and also performs an extra show on Saturday (5pm, Q Theatre). Wills is one of those naturally funny buggers, and it's no wonder he's in demand.
I haven't been to as much comedy this year as I have in previous years, but the times I have been out and about the crowds were good. My wife and I thought we'd brave Tom Green's funny puerile rants and raves, and when we arrived at SkyCity Theatre we were almost mowed down by the crowd from the previous show exiting the theatre.
No worries about tickets there, or at Green's two shows.
However, given the mixed fortunes of this year's festival, perhaps after 21 years the three-week extravaganza has become too unwieldy. Two weeks might be more manageable, for punters and comics alike. I enjoy group shows like The Big Show and the 5-Star Comedy Preview, where the comedians get anywhere between 15 minutes and half an hour to work their magic, which is perfect. Because let's face it, there's often a lot of padding in hour-long solo shows. If you ask me, comedy is at its best when it's smart, clever, and snappy.
- TimeOut