Automatically doubling sentences for offences against visitors should see an improvement in crime statistics.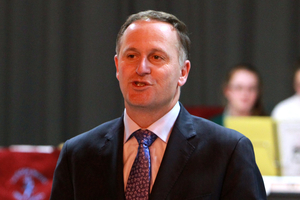 When John Key announced his first Cabinet in 2008, he surprised commentators by personally taking the low-ranked tourism portfolio. Possibly this reflected his commercial background, as opposed to the customary career-politician route to the top. Furthermore, it wasn't a token symbolism; instead, he seems to take it seriously.
I wrote to him a year later and was pleasantly surprised to receive what was plainly a personally crafted letter, acknowledging my concern and advising he was endeavouring to deal with it, as indeed happened. I had observed that our isolation meant visitors (and returning Kiwis) coming from Europe, Asia and North America had endured very long flights and nigh hour-long waits queuing for Customs and Immigration, which should be unacceptable.
Back then, Auckland had set a maximum 45-minute time target for processing, which outside of Los Angeles (an inefficient disgrace with ill-mannered, uniformed mediocrities shouting insultingly at arrivees) was almost the longest in the developed world.
Recently, the Prime Minister announced a 50 per cent boost to the Government's tourism advertising budget, to build new markets and catch up to the pre-financial crash tourism levels.
Currently, tourists spend nearly $2 billion each month, this being almost 10 per cent of our GDP. Additionally, GST receipts exceed $1.3 billion, on top of which are conventional income-tax receipts from tourism businesses and employees. Mind you, tourist-related businesses produce notoriously meagre returns and tourism jobs are mainly semi-skilled and thus low paid. As well there's heavy private-sector advertising expenditure by airlines, the Wellington Council (dishonestly funded by a special levy on commercial property), hotel chains and many others. Add intangible costs such as sewerage, road wear and tear, petrol and other related imports, police and search-and-rescue expenses finding missing trampers, which seems a monthly occurrence, hospital costs and so on, and, financially, tourism is not quite what it's cracked up to be.
For example, Auckland and Wellington take pride in the ever-increasing number of tourist ship visits; nearly 100 in the capital over the past summer. But what are the commercial realities of these?
The poor buggers are carted to the bloody museum, then it's up the cable car and, as I've watched them do, large numbers troop back to the ship at lunchtime rather than pay for lunch in the numerous restaurants and coffee-houses.
I dined recently with Kerry Prendergast, who chairs Tourism New Zealand, and she conceded the financial returns from cruise ships were more hope than reality. They're retired Wollongong plumbers - day trippers, not big spenders - and their commercial contribution, as with backpackers, is minuscule.
Still, accepting the industry has value, there's a dark secret threatening it. Should it ever be publicised abroad?
Consider this. In the late 1990s, a tourist was murdered in Laos. The US State Department immediately placed a danger warning on visiting a country famous for its people's serenity. Admittedly, they lifted it quickly once the idiocy of this move was apparent and Lao tourism has grown steadily and incident-free since.
Readers will recall the appalling gang rape and murder of a young Indian woman in New Delhi last December. India's tourist trade immediately suffered a devastating 25 per cent drop through cancellations. I could cite many similar tourist reaction examples, but what is astonishing is how the regular rapes, murders and robberies committed against tourists in our country over the past two decades, mainly in the North Island, have somehow been hushed up.
But it's my pick that the murder of the young Swedish couple two decades back, and more recently the incomprehensibly despicable rape of a little 5-year-old Belgian girl, both put a dent in visitor numbers from Sweden and Belgium, this not being the exhilarating cultural experience they had been promised.
Attacks on tourists in the South Island are fewer, but occur regularly, the offenders invariably being tattooed trash who abound in the South.
Following a number of recent tourist assaults, Tourism New Zealand boss Kevin Bowler warned of the "irreparable harm" to our reputation these threatened.
Sooner or later a foreign journalist will research our tourist crimes history and write a sensational account, pointing out that on a pro-rata tourist numbers and/or population basis, New Zealand is statistically the most dangerous popular tourist destination in the world - which beyond question it is.
So, what to do about it? Here's one suggestion: Why not legislate that crimes against tourists automatically yield double the maximum sentences. That should produce a sharp improvement in what is nothing less than a scandalous national embarrassment.