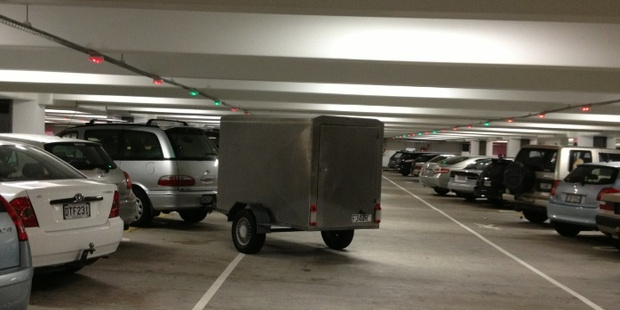 Bewildered in translation
"I found this warning among the instructions for a recently purchased food mixer," reports Noel Gray, of Nadi, Fiji. "It sent me to the dictionary and left me with a smile: 'This appliance is not available to people who is a valetudinarian, slow reaction or psychopath (including children)'." (Source: SMH Column 8)
Tight pants and the fourth dimension
Quick snips: 1) A movie theatre in Nagoya, Japan, will be screening Iron Man 3 as a "fourth dimension" experience which includes wind, fog, tilting seats, and odour effects. 2) Bus drivers in Marseille are taking strike action over restricted working conditions including "the quality, the colour or the fit" of their new trousers, which are considered by many to be too tight.
Criminally good looking
Three men from United Arab Emirates were deported from Saudi Arabia for being "too handsome". The three men were manning a booth representing the UAE at a cultural event in the Saudi capital city of Riyadh when the Saudi Mutaween ("religious police") stormed their booth and took the men. Apparently, the Mutaween feared that women attending the event were likely to "fall in love" with the three men, prompting the arrest and forced deportation.
Multi-tasking a myth
The truth is that multi-tasking is not, and never has been, real; you cannot carry out two tasks that require a degree of concentration at the same time. You can switch your brain back and forth really quickly between multiple tasks, but you can only engage in one cognitive task at once. For every extra thing you are juggling back and forth, you are making it harder for your brain to work efficiently. The only possible exception to this would be someone with split brain syndrome, whose corpus callosum (which connects the two halves of the brain) is damaged or severed. In rare cases this is done deliberately, for patients who suffer from extremely bad seizures. (Source: Common Misconceptions About Psychology on Listverse.com)
Gravespotting: 101 Ways To Say "Died" is a fascinating catalogue of euphemism collected from early American epitaphs - 'Fell by the Hands of . . . an Infatuated Man' - all with links and pictures.
Picture this #1: Graphic artist David LaFerriere has been drawing on his children's sandwich wrap since 2008.
Picture this #2: High school fashion 1969. (What's with the knee bandana?)
Police blotter: Look out! There's a giant blackbird...
Video: Best baby rocking out to Bon Jovi clip...
Got a Sideswipe? Send your pictures, links and anecdotes to Ana at ana.samways@nzherald.co.nz