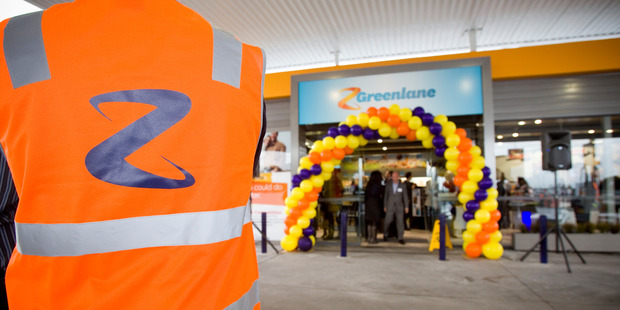 The proof will be in the pudding for the Government next week as the Mighty River Power share offer officially opens to the public on Monday. It's hard to know how many of the 440,000 people who pre-registered will buy shares.
Contact Energy's conversion rate was around 90 per cent. But Stock Takes questions whether it will be that high for MRP.
With the ease of signing up online and the no-risk of pre-registering there will be many people who just put their hand up for fear of missing out on something.
A lot is riding on how successful MRP is.
The Government has floated the idea of undertaking three SOE sell-downs this year and MRP should give them a clear steer on whether to do this.
Meridian is widely expected to be the next float off the block.
One Australian media agency was suggesting this week that Genesis could leapfrog Meridian because of the ongoing issues around the Tiwai Point aluminium smelter near Invercargill.
But local sources rejected the idea saying the talks affected the whole industry and if anything Genesis could be the biggest loser if Tiwai was shut down because the excess power available would make its Huntly Power station the first candidate to be shut due to its high running costs.
Tiwai negotiations resumed between Meridian and Rio Tinto this week suggesting an agreement will eventually be reached.
Analysts say closing Tiwai would also be costly to Rio Tinto.
Listing on schedule
Z Energy says the departure of its chief financial officer will not put back its potential listing in the third quarter of this year.
The petrol station operator revealed this week its CFO Mark Edgill would leave the company on July 4 to "pursue other opportunities outside of Z".
That gives the firm three months to get through its full-year results, hire someone new and bring them up to speed on its potential listing.
Talk around the market is the listing could go ahead in August - slipping in between Mighty River Power and a second partial power company privatisation in September or October.
But one market source said he believed the departure could put back the listing by six months - pushing it out to next year.
The source said it would be unusual to go ahead with a public float without a chief financial officer.
But a Z spokesman said there would be no delay.
"The announcement has changed absolutely nothing from the announcement of March 8. We are preparing for a potential listing on the NZX in the third quarter of this year."
Z will release its full year result on May 3 for the year to March 31.
Tell all
Analysts are expecting big things out of a Telecom strategy briefing on May 16.
The annual briefing will be a chance for new chief executive Simon Moutter to stamp his mark and explain his grand plan to key market players.
He is expected to focus on the direction of the business and flesh out more details in the company's 4G roll-out plans.
Market players had high hopes Moutter would shake-up the company when he came on board. And it seems like he is wasting no time. Last month, the telco giant said it would axe between 930 and 1230 jobs by the middle of the year. That followed cutbacks in its Australian Gen-i business as well as tightening management and operational staff levels across all business units.
But it's yet to make a lot of difference to Telecom's share price which is still below where it was this time last year. Shares in Telecom closed down 3c yesterday at $2.43.
No takeover
Comvita shareholders who may have been hanging out for a second tilt higher takeover bid from Cerebos New Zealand are unlikely to see any action on that front now that George Crocker has left Cerebos.
Crocker left last month with general manager of sales Terry Svenson taking over the top job.
Crocker is understood to have been the main driver for the takeover bid back in October 2011 which was aggressively fended off by Comvita.
Cerebos offered $2.50 per share, a premium to what the company had been trading at in the prior months.
But Comvita chairman Neil Craig and chief executive Brett Hewlett argued the offer was too low.
Their argument was then supported by a valuation report by Grant Samuel which put the company's worth at between $3.40 and $4 a share.
Comvita shares have stayed high since the failed takeover bid - even surpassing the valuation level with a high of $4.23 in September last year.
The company's shares closed up 3c yesterday at $3.74.
Xero idea
There is speculation over who could be behind a large number of Xero shares sold overnight Tuesday.
The sell-down is thought to have been made by three separate parties all using the same broker although details of the broker won't become clear until Monday because of a three-day time lag.
Sources suggested because the parcel was so big it could involve some of the bigger shareholders in Xero such as chief executive Rod Drury, Sam Morgan or Hamish Edwards.
But unless they have reduced their stakes by at least 1 per cent there won't be any notification through substantial security holder notices.
One broker suggested the turnover was probably buyer initiated by someone keen to get a stake. Xero's share price has plateaued since racing upwards in recent weeks and yesterday closed up 6c at $11.20.
Tower on track
Morningstar analyst Ravi Reddy has a hold recommendation for Tower and says its major restructuring and repositioning are "game-changing".
Tower sold off its health insurance business last year and last week completed the divestment of its investment business selling it to Fisher Funds for $79 million.
Reddy noted Tower was close to completing its strategic review recommendations.
"We consider the capital management initiatives positive for the shareholders. Major restructuring and repositioning are game-changing for Tower - divesting the health insurance and funds management businesses and realigning the strategic focus to the key general and life insurance businesses."
Reddy said Tower was reassessing its capital management plans due to the cash-generating nature of the two remaining divisions.
"Disappointingly, little detail is available so far but manage-ment will provide further clarity with interim results in May."
Tower shares have trended slightly downwards since the start of the year.
They closed unchanged yesterday at $1.84.