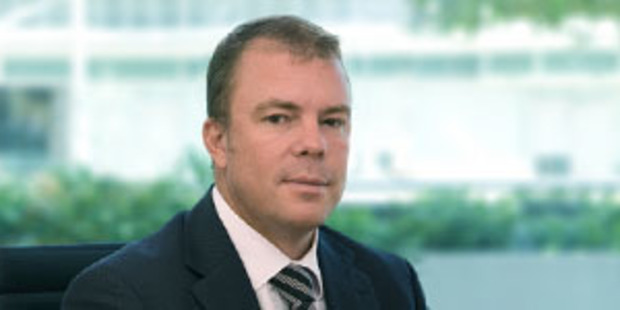 I had the opportunity last year to meet with the (then) Premier Wen Jiabao, and to hear from the recently elected Premier Li Keqiang on matters of concern to the Chinese leadership. They also spoke about how countries such as New Zealand could add value to China's development.
They were consistent in their messages and both spoke of the urgency of improving the obvious negative environmental consequences of China's development.
This message has only become stronger and more urgent with the recent changes in China's leadership.
In addition to the environmental challenges facing China, Premier Wen identified the provision of healthcare and social services as critical issues in China's development and clearly opened the door for foreign companies to engage where they believed they could provide value.
The recent National Congress of the Communist Party of China (NCCPC) not only confirmed the new leadership of the Chinese Communist Party, but importantly it also defined China's social and economic targets for the next five years.
The NCCPC formally escalated "ecological development" to a higher strategic level alongside economic development, political development, cultural development, and social development. China's leadership refocus toward respecting nature and protecting natural resources provides just one of a number of significant areas of opportunity for New Zealand's small-medium enterprises (SMEs).
Historically, our SMEs have been relatively timid in their approach to China. This is often a reflection of the lack of scale across many sectors which is further compounded by the fragmented nature of New Zealand business. Many of these businesses also lack the balance sheets to contemplate a foray into the competitive Chinese market and as a result enter the market opportunistically as opposed to taking a strategic approach.
There are, however examples of New Zealand SMEs where these disadvantages have been overcome in China.
Lanzatech is one company that sets a tangible example of how New Zealand technology can play a part in China's future and how China can add value to the innovation process for New Zealand SMEs. Following the successful joint development of a demonstration facility at a Baosteel steel mill near Shanghai, Lanzatech announced late last year that it had been able to confirm the scaleability of its technology. This is expected to lead on to the development of a full-scale commercial facility, again with Baosteel, this year.
There are others of course, many in their infancy and all yet to realise their full potential. These companies are pioneers, have taken a strategic approach to the market and have committed and backed themselves to succeed. All this with the knowledge that they are providing something that their Chinese customers and partners also believe will, in due course, provide real value to China.
Whether it's fulfilling a need for food security at both the government and consumer level, providing a municipal-level clean-tech solution so that city officials can meet ambitious environmental targets, or designing healthcare services at provincial government level so they can meet healthcare goals, understanding the customer is key to doing business in China. If China sees value in what we have to offer they have shown that they are prepared to explore varying models to make it happen.
Tim White leads KPMG's China Business practice, is chairman of the NZ China Trade Association and is an executive board member of the NZ China Council.