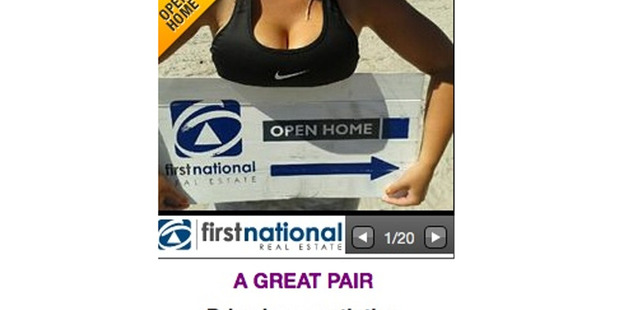 You say tomato, I say tomato
Pat and Bernie Taylor of Grange Motor Lodge in Papatoetoe write: "We had a young Singaporean couple stay with us at our motel last night. As we try to do with all overseas guests we explained the intricacies of Maori pronunciation, particularly the 'wh' sound. They picked it up remarkably quickly saying that they intended going to Whakatane and from there take the boat trip out to 'Fite' Island to experience the geothermal activity."
Gender differences etched on toilet walls
Before online comments: A study of bathroom graffiti from Otago University (2003) found stark differences in what men and women wrote. Inscriptions in the women's toilets were about love and romance, soliciting personal advice on health issues and relationships, and discussing what exact act constitutes rape. The men wrote about politics and money (especially taxes and tuition). Men also posted insults that were far more numerous and aggressive than those in the women's room.
Only the men wrote racist graffiti. The trend emerged that anonymous women were nice to each other rather than being catty and competitive. (Source: Writing in the Stall: Gender and Graffiti by James A. Green)
Daytime headlights a hazard
Murray Hunter writes: "It is not only bright shiny cars that blind oncoming traffic on these endless sunny days but the many cars that drive with their lights on because some bureaucrat put a sign up saying leave your lights on all day. Please turn your lights off till dusk. It is much safer."
Guide biscuit recipe unchanged
Sue writes: "No doubt you will have an influx of irritated Guide leaders responding to this, but in case you don't our National Office regularly reiterates to us that: The recipe for the original plain Girl Guide biscuit has not changed since 1957 when they were first sold. I've been selling GG Biscuits for 40 years since I was an 8-year-old Brownie and they taste the same to me. So in answer to Dave's question: it is just you, the biscuits are the same as ever."
Thin end of the biscuit
"While the recipe might not have changed," says a reader. "Quite a few other things have and that might also include ingredient sourcing and possibly even size of the biscuit. A thinner biscuit might explain why people have noticed a change." Or as another reader put it: "Perhaps you've gotten older and your taste has changed."
Video: Where belly button fluff comes from...
Bloody good: Joe Landolina, a 20-year-old third-year student at NYU, has apparently found a way to stop bleeding instantly. Here he demonstrates Veti-Gel with a cut piece of pork. (Not for the squeamish)
Video: Using the one photo a day meme to raise awareness on domestic violence:
* Got a Sideswipe? Send your pictures, links and anecdotes to Ana here.