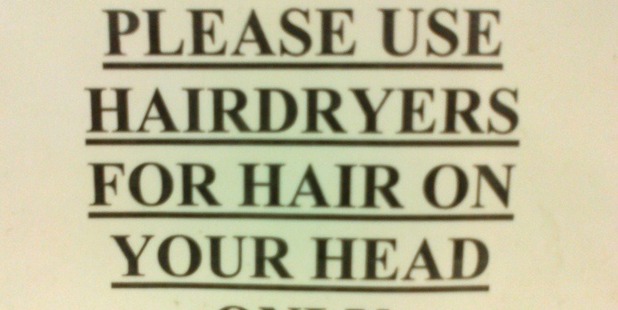 Papal tipple has Kiwi connection
New Lynn-based wine website Wine-Searcher was used by the Vatican to order wine for the 115 cardinals involved in the papal election. A mysterious European customer ordered 115 bottles of 2008 Varvaglione "Papale" Primitivo di Manduria wine from Redd Collections in Los Angeles. Shop owner Michael Carpenter explained that his shop comes up first on winesearcher.com, when people look for that particular wine. He only realised the call was from the Vatican when they gave credit card details. Mr Carpenter said the order was also unusual because people don't typically spend about $4500 to ship wine to Europe (US$$20 a bottle and $20 shipping per bottle).
Upping the anty
The total combined weight of the world's ant population is actually heavier than the weight of the human population. (According to @asapscience)
Special effort for Supermonkey
A Perth man is going to great lengths to return a hand-knitted soft toy monkey he found in the city to its owner. Andy Knox found the stuffed toy, which he christened "Supermonkey", while out with a friend. "It seemed to me he was a one-off, that he was handmade, he must be special," he said. Mr Knox said he had fond memories of a toy kangaroo which was his "mate" when he was a young boy. Mr Knox shared a photo of Supermonkey on Facebook. The social media campaign has already paid off, with the maker of the toy being found and helping out in the search for the owner. (Source: WAtoday.com.au)
In defence of self-defence
"Reading today's snippet about the lad who defended himself at the cost of his Cornetto reminded me of my youngest son when he started at intermediate level at a Form 1 to 7 school in West Auckland in 1984," writes Ian of Whenuapai. "One of the more senior and much larger students tried to provoke my son by pushing him. It must have taken a lot of courage but my son warned the other boy to desist or he would retaliate.The older boy continued to push my son. In response my son punched the older boy in the face and decked him. Fight over. It might not seem PC these days but when my son related the events that evening I praised him for his courage. Aggression and assault is one thing that should be dealt with quickly. Defence? Now that's something different that many of our current, characterless generation of lily-livered, gutless youth know little about. It needs to be fostered."
Social Media: Unwhatever.me - an arsenal of tools to remove stuff from your newsfeed
Picture this: I am terrible at remembering names, but thankfully this book from the early 90s has some special advice....
* How to remember names #1...
* How to remember names #2
TV: Downton Abby fans check out how different the actor who played Matthew looks now....
Video: Backyard rollercoaster:
* Got a Sideswipe? Send your pictures, links and anecdotes to Ana here.