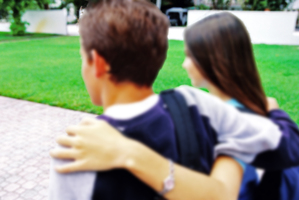 A couple of years ago, sexual health experts began calling for what until now has been known as the cervical cancer vaccine to be State-funded for boys as well as girls.
They got no response from the Government's drug-buying agency. Now, however, Pharmac is assessing an application from the Ministry of Health that would see Gardasil administered to boys as young as 12.
It will do so with a degree of trepidation, knowing some people will object stridently to immunisation against sexually transmitted diseases at so young an age.
Such opposition is misplaced. The Government pays for females aged 12 to 18 to be given Gardasil because it protects against the types of the sexually transmitted infection HPV (human papilloma virus) that cause 70 per cent of cervical cancer. But it can also protect both sexes against other, less-common HPV-linked cancers and the HPV types that cause 90 per cent of genital warts.
Quite rightly, Gardasil has been provided for females since 2008 because they carry the greater burden from cervical cancer. In that time, it has fulfilled expectations that it would drop the rate of that cancer by up to 70 per cent, saving 10 lives a year.
Despite that, problems of perception will always arise when the words 12-year-old, vaccination and sex are placed in the same sentence. For some, it sends the message that Gardasil is a licence for promiscuity at a time when sexual activity is neither suitable nor safe.
But that claim betrays a misunderstanding of the fact that the vaccine is most useful if given before such behaviour begins - before exposure to HPV - although it may be useful later, too.
It would have been a waste of many of the millions of dollars the previous government allotted for a five-year programme for schoolgirls if any other course had been followed.
It is more plausible to criticise the vaccination as a medical response to an issue prompted by societal shortcomings. The high percentage of 13-year-olds who are sexually active is a reason for genuine concern. Aside from a surge in sexually transmitted infections, it has led to an alarming rate of teenage pregnancy. The critics of Gardasil would do better to ask why precautions against these outcomes are routinely ignored. Are parents failing in their responsibility to help children navigate their way to adulthood? Or should some of the blame be laid on the nature of sex education in schools?
Either way, however much we lament or denounce the sexual behaviour of teenagers, it is impossible to deny the reality. Australia has accepted as much in rolling out a $21million immunisation drive to vaccinate 900,000 pre-teen and teenage boys. Pharmac must assess how the benefits and costs of such a programme here stack up against other drugs vying for public funding.
A key part of that picture is that genital warts are the most common viral infection diagnosed in sexual health clinics among sexually active adolescents. They may be less serious than cancer, but often require prolonged healthcare.
The use of Gardasil should be extended. Generally, this country has failed to place sufficient emphasis on preventive health. Only rich parents can afford to pay $450 privately for a six-month course of three Gardasil injections. It makes sense to have this precaution freely available to both sexes at the time when it will work best.