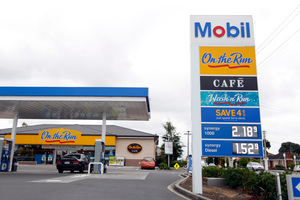 I'm afraid this story goes even deeper than simple mathematical inconsistency.
What the Herald on Sunday has uncovered (and now blown apart) is the age-old, clandestine agreement between parents and dairy owners.
For years now, whenever parents have had enough of their whingey, messy offspring, they send them on a spurious mission to the dairy to get things they don't even need. The ruse guarantees the parents much-needed time out from their little darlings and a chance to, er, "be" with each other.
Yes, kids, eeww parents.
Dairy owners hold up their end of the bargain by delaying the kids for as long as they can for roughly 10 per cent of the transaction. Money well spent.
Now, if only we could get these shopkeepers to take $5 and keep our kids entertained for an hour we'd be laughing. Only that's all been ruined now. Thanks, Susan Edmunds, for your investigation!