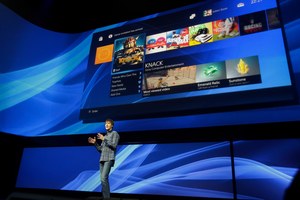 Gamers rejoice - PlayStation 4 is coming.
Sony's announcement yesterday confirmed some existing rumours and rubbished others, and new ones have arisen ahead of an expected launch at the end of the year.
I had a conversation recently with Sony Computer Entertainment NZ's David Hine, who told me his camp had progressed beyond herding players into their bedrooms and were thinking socially.
The PS4 announcement appears to confirm that statement with an array of features including instant sharing of screenshots and motion clips, and interactive live streaming of gameplay with the possibility for other players to comment and even take control remotely.
This could potentially turn the tips-and-tricks community on its head. Imagine a live games rescue squad coming to your aid.
Insiders and observers alike are calling the caring, sharing features an ecosystem.
The lineup of games - and forget the talk about the do-everything devices, because it's games that matter most - looks promising. Bungie are out to better themselves with the post-Halo title called Destiny, and Ubisoft's Watch Dogs has been starring in "most-anticipated" lists since its demonstration at E3 last year.
Earlier this month, SCE NZ described New Zealand as a "PlayStation Nation" on the strength of the brand's sales here. With that in mind, the issue of backwards compatibility is a key one.
In yesterday's announcement it was said that the PS4 would support cloud-based streaming of classic titles, eventually enabling players to access "everything ever" and "only pay for the games they actually love".
A concern is the suggestion that the PS4 will not be able to play disks designed for older consoles.
That might be a blow for Kiwis who have been collecting PlayStation games for almost 20 years.
Hopefully it won't be too costly for gamers to unlock access to streaming versions of the games they actually love.
My hope is the PS4 arrives on the right side of Christmas, at a fair price, with ease of use right out of the box.