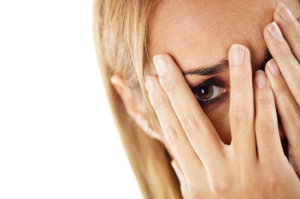 Either one of the privileges recently afforded to the female Gisborne athlete would be enough to annoy law-abiding citizens but in tandem they are virtually guaranteed to incite widespread disapproval.
For as well as being discharged without conviction on a drink-drive charge (and despite a breath-alcohol level of twice the legal limit being recorded), this woman was granted permanent name suppression.
It seems that a fortuitous blend of sporting prowess and a history of tough times entitled her to preferential treatment the rest of us could only dream of. I'm always suspicious when there are multiple reasons offered to explain a single event because, in fact, as long as it's a compelling one, you really only need one good reason to justify an action.
Yet I counted a total of ten excuses in Athlete's drink-drive file: plea that got her off given to mitigate this woman's behaviour.
These included: being Maori, coming from an underprivileged background, excelling in her field, undergoing a relationship breakup, experiencing emotional difficulties, growing up in a remote area, being offered a job playing overseas, being a contributing member of the community, being in a hurry and being - in the judge's view - "exceptional".
But really there's nothing exceptional or even positive about wanting to taint other sportswomen with the suggestion that they're the subject of this shameful little episode rather than the true perpetrator. Rather than take the blame for her own actions, this woman has escaped public opprobrium and simultaneously put other female athletes under suspicion.
But taking responsibility for dangerous, illegal and ill-advised behaviour has long been out of vogue. That honourable notion about owning up and facing the consequences has been usurped by placing the blame elsewhere at all costs. It's the system, special circumstances, an unfortunate upbringing or a hard life that's to blame for getting hammered then getting behind the wheel these days. I'm sure we could all conjure up a sob story if we needed to but getting a judge who's such a soft touch is also a serious streak of good luck. A former policeman called the decision "pathetic" and "absolute bollocks".
In The erroneousness of name suppression I wrote that "name suppression only excites the public appetite for information that, had it been reported in the usual fashion, would barely have interested us." This point is especially salient in the case of this athlete, in light of the fact that a police press release "confirmed the woman is not well known nationally and does not play a mainstream sport".
Given that, you have to wonder how much interest any of us would have had in this story. An athlete most of us have probably never heard of and who participates in some obscure sporting pursuit is not exactly hot property. I'd say our level of excitement would have been extremely low. I can't imagine an editor holding the front page for it. But throw in that red rag called name suppression and the suggestion that sportspeople are treated more leniently than the average citizen - and the story, albeit with a different twist, takes on a life of its own.
At least we've all learned a valuable lesson. If you wish to escape conviction and enjoy the luxury of name suppression, then remember to craft yourself a compelling back-story involving hardship, be a successful athlete in some random sport - and leave the rest to lawyer Marcia Insley and Judge Graham Hubble. Together, they're the irresponsible drunk-driver's dream team. It's easy if you know how.
What's your take on the situation? Should athletes be treated more favourably than the rest of us? Do they really deserve name suppression?