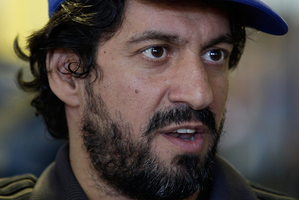 It might be a stretch making a link between the Pope and the species of boxing promoter but events in the past week involving Rome and the Ring have an eerily familiar feel about them.
Both grabbed out-of-the-blue headlines which shocked many people and both caused doubt and disappointment with a day of reckoning looming in the future.
It's rare that matters of "housekeeping" are subjected to the disinfectant of sunlight at the Vatican. Some years ago I was afforded the unique opportunity of seeing the operations of the Holy See at close quarters when Pope John Paul II visited New Zealand on a three-city tour in 1986.
I was part of a company called Visitation Holdings Ltd set up in NZ as a partner with Mark McCormack's commercial powerhouse IMG, (International Management Group) to handle all commercial aspects of the visit. This was a massive operation controlled by a former top cop, Pat Gaines, with the organisational skills of Auckland sports management guru Paul Gleeson.
The planning was meticulous and easily the most challenging and demanding of any such project seen in New Zealand to that time.
Such was the tight hold on organisational integrity and confidentiality that at one stage I was given a dressing down for inadvertently revealing, in answer to media questions, where the Pope's robes would be laundered.
Thousands of items of papal-visit-related memorabilia were produced for sale. While the traditional tea towels were in abundance, they were not great sellers and to this day Gleeson has failed to track down the Auckland suburban garage in which they are undoubtedly still stored.
Gleeson recalls jokingly approaching the then New Zealand head of American Express with a suggestion that Amex launch a new credit card featuring the Pope and the tagline: "Don't leave Rome without it."
For companies like IMG and their clients ( the Vatican rated high in the pecking order) the parallels of organisation and maximising revenue returns are very similar. With that in mind, who can blame Sonny Bill Williams' manager Khoder Nasser for wanting to maximise his clients' returns?
Nasser is a creative and single-minded individual whose work reaps huge benefits for his sportsmen. I can live with that - and I was one of the many disgusted at the antics and outcome of last week's debacle between Sonny Bill Williams and Francois Botha and the whole disrespect the participants showed to their sport.
Next time, instead of paying my $39.95 to Sky, I will donate it to an organisation that can get the right people to run things and not have to spend the following week in the confessional.