Ability to bounce back went hand in hand with thirst for danger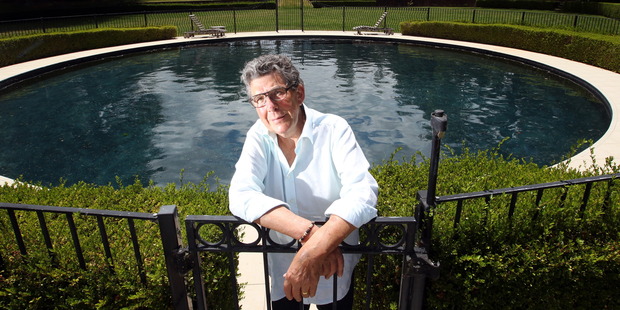 Sir Paul Holmes blew into my consciousness at Wellington's Radio Windy in 1981 where he shared the breakfast show with Dave Mahoney in a unique tandem act.
It was a fun time. Rock 'n' roll radio at its best. Marginal ratings. But we all lived the brand. The late broadcaster Cathy Campbell read the news. The young journalists had more than a hint of swagger as they vigorously competed against "State Radio". The parties were legendary; particularly those after the whole station had gone off to Scorching Bay for a promotion on a hot summer's day.
Holmes and Mahoney did their schtick. If they were occasionally ill-tempered about sharing the limelight they mostly didn't show it.
It was obvious (even then) that Holmes was destined for better things. He told you so with that impish smile that undercut any hint of arrogance.
So, when the Herald rang me out of the blue for my reaction to his death, my unprompted comment was, "I liked his sense of outrage and I liked his occasionally outrageous behaviour, because he had a life spirit that wasn't easily quelled. That's something to be admired."
As indeed it was and is.
The news media can be a merciless game. People say Sir Paul should have slowed down. Not burned the candle at both ends. Not partied hard along the way. Smelled the roses. (Few manage that in a deadline-driven business, particularly when their survival depends on winning awards and maintaining ratings.)
But he did do that in his last months. It was forced on him by illness. And he made his peace with the wonderful women in his life who for periods took second fiddle to his vocation. Deborah, Millie and Hine. His son Reuben - who does not seek the limelight - was sensitively mentioned.
Yesterday, I thought about the precious time he did have with Lady Deborah. 'Perfect Days' at Mana Lodge in the Hawkes Bay as he slipped into contemplation. Putting up that moving song on Facebook (the Lou Reed and Elvis Costello version) was my own small tribute to a man who far exceeded our expectations for him 30 years ago.
In his insightful interview with the Sunday programme's Janet McIntyre he was asked if he felt cheated by his impending death. "Cheated myself I suppose," was his reply. But he had no regrets and why should he have?
How many figures in New Zealand public life have delighted in reading such favourable obituaries while they are still living?
Much has been said about Sir Paul. He belonged to the nation. Not simply his family, friends and colleagues.
Earlier this week, Herald editor-in-chief Tim Murphy hosted his annual columnists' lunch. These lunches have a delightfully rumpty touch to them. It's a time when the editors and columnists can enjoy convivial company. Well into the afternoon and evening if inclined.
Columnist Paul Thomas hinted at this when he recently wrote: "Our second encounter more or less followed this script, except I was the one feeling dusty the next day."
Sir Paul's own column stopped in October. But his name is still up under the Herald online opinion section. I particularly liked his October 20 column when he talked of how the Kiwi baby boomers were the luckiest generation of a more innocent age and the delight he, Mike Williams and others had in rolling up to Karamu High for its 50th jubilee.
An earlier column, before his heart operation, talked of how "we've had some stunning days lately in the Poukawa Valley, the cold of the morning surrendering to long, golden hours of perfect stillness under blue, cloudless skies".
Sir Paul wasn't easily put down. He had his setbacks, he had the accidents, he had the terrible move to Prime, which was an incredible misjudgment. That was a regret, but he bounced back, he pushed back. He would have a defeat and he would rise again.
But he liked danger too. Taking things to the wire. He knew that in media, particularly if you're going to keep an audience over a very long period, which he did on both radio and television, you need to have an appetite for that.
When Sir Paul arrived late from Hawkes Bay to last year's columnists' lunch he had that air of expectant danger about him. He had of course just filed his "Waitangi Day a complete waste" column.
"Three hundred comments, Frances!" he bellowed down the phone the following week, asking if he had gone too far, before assuring himself he hadn't. "But what the hell am I going to write about this week?"
Yesterday, I knew exactly what he meant.