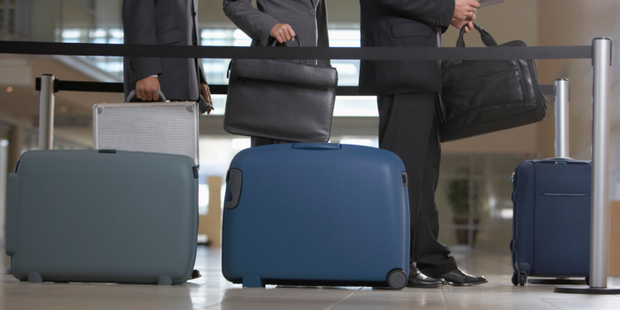 Unless I'm heading to the mountains and therefore likely to be travelling with cumbersome ski jackets, ski boots, helmet and thermal layers, I am a highly disciplined packer who never checks bags through onto an aircraft. Last year I shared six tips on how to travel lightly. They were: Wear your heaviest clothes on the flight, take easy-care clothes, ration shoes, pack like a minimalist, head for summer and load up your handbag.
Since then, in addition to many shorter flights, I have been on a week-long trip to Singapore and Malaysia - during which I followed my economical packing rules religiously and took just one small, soft-sided carry-on bag. I also ensured the packed weight of that bag could be balanced for several seconds on the little finger of one hand. Anything much heavier than that can end up feeling unnecessarily burdensome especially while trekking the seemingly unending corridors of sprawling airports such as Heathrow or Changi.
And, of course, there are many benefits to be discovered in practising the art of restrained packing:
Self-sufficiency: Those people who go camping, grow their own vegetables, harvest their own fruit and generate their own electricity would no doubt be impressed by the self-sufficiency involved in personally carrying your own effects around the world. There's no middle man and no reliance on others. Baggage handlers and porters are rendered redundant. There's a pleasing independence to be found in carrying exactly what you need - nothing more and nothing less.
Accessibility: All your essentials are within easy reach throughout every flight, every taxi ride and in every airport lounge. There's no stressing about something important that's buried inconveniently in a large suitcase in the aircraft's hold. And then at your hotel there's no need to wait for luggage to be delivered to your room since you weren't separated from your bag in the first place.
Speed: My trips always seem to be whirl-wind these days and for that reason even fifteen extra minutes spent in the airport is time I'd sooner spend at my chosen destination. With carry-on baggage only there'll be no waiting behind the yellow line at luggage carousels - and while everyone else is hoping it will be their suitcase that lurches down the ramp next you'll be straight through immigration and first in line for a taxi.
No chance of lost luggage: It was just one experience with lost checked-on luggage that made me decide to take ultimate control over my possessions while travelling. Years ago, when I still had faith in such systems, we arrived in Singapore from Auckland for a brief stopover ahead of a three-week European holiday. Thoughts of visiting Paris and Amsterdam with just the clothes on our backs flashed drearily before me. Our lost luggage may have been delivered to our Singapore hotel room just a few hours after our flight touched down but I was an instant convert to the joys of DIY travelling.
No chance of planted drugs: If I let my luggage out of sight I would fret that someone behind the scenes would tamper with it. I'd actually be grateful if they simply stole something out of it because what I'd really fear is that they planted some drugs or other contraband inside it with the intention of retrieving it once I'd unwittingly cleared it through customs on their behalf. The stakes are raised when you're visiting countries - such as Singapore, Malaysia, Iran, Indonesia, Saudi Arabia, China and United Arab Emirates - which take an especially dim view of drug trafficking.
Dog avoidance: Those cute little beagles that are deployed at Auckland airport to meet incoming flights seem to be particularly focussed on stationary targets; usually they sniff around the bags belonging to the people who are waiting at luggage carousels to retrieve their checked-on gear. Clearly not deemed a credible bio-security risk, passengers in motion and walking with only carry-on bags seem to be of little interest to these inquisitive detector dogs.
What's your packing philosophy? Is your luggage invariably heavy or light? Why do some people feel obliged to take everything but the kitchen sink?