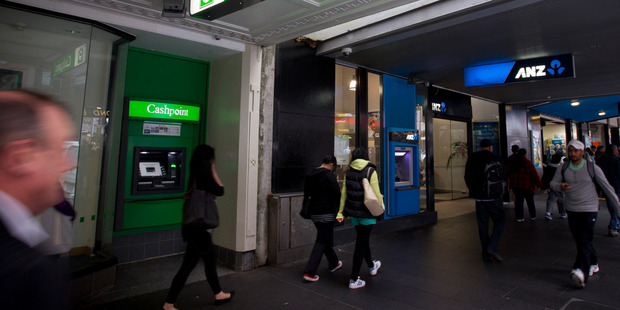 The best-kept secret is out: ANZ is getting rid of the National Bank brand, including the black horse and green livery.
Everyone knew the announcement was coming. Now that it is a reality, customers will start to make decisions around which bank, or brand, they deal with.
I read the other day that ANZ chief executive David Hisco thinks axing the National Bank brand is only "a colour change".
From the comments we have seen, customers don't see it that way and think such an attitude is condescending for the National Bank brand and all the people it touches, including staff and customers.
People banked with National Bank as they liked what it stood for, whether it was the service, the products or its generous support of sports such as cricket.
My first real job was at the National Bank and I am still a customer. I feel like I have lost something now that the Black Horse is going.
Do I want to be an ANZ customer? Both banks have had different brand propositions and I wonder whether I want to formally move from green to blue.
I know the combined bank will be little different, and that ANZ will actually use the National Bank's IT platform well and offer better services - but there is an emotional element to a bank brand, too.
ANZ has a huge task to convince its National Bank customers to stay loyal.
One mortgage broker said on Goodreturns.co.nz: "Christmas came early this year for mortgage brokers and solicitors. We are all going to be so busy now refinancing disgruntled National Bank home-loan customers."
The retention job will be made harder with the timing of the move. We will see the return of the banks' spring home-loan campaigns.
Already we have seen Kiwibank and HSBC come out with fixed-rate home loan offers below 5 per cent - albeit with various conditions.
And of course there will be plenty of advertising bashing the Australian-owned banks and urging people to switch to a locally owned one.
Hisco should be mounting the Black Horse one last time, with a full suit of armour, to fend off these attacks. Saying it's just a colour change won't win the battle.
Philip Macalister is the publisher of NZ Property Investor and www.landlords.co.nz.