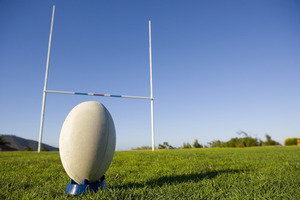 Twenty years ago Waikato rejoiced in their first championship crown since the national rugby championship began in 1976.
They outlasted Auckland in a bruising semifinal and then crushed the defending champions, Otago, 40-5 in the final at Hamilton.
Celebrations were widespread in Moolooville as the city applauded their troops who finally got their game together.
We'll give Otago skipper Mike Brewer the benefit of the doubt by suggesting his distress accounted for his refusal to engage afterwards with the media.
Down the corridor at the old Rugby Park, the singing and beer guzzling threatened noise and consumption limits while out the back there was some high agitation in the TVNZ ranks.
As staff archived the game, a keen-eyed employee noticed Waikato prop Richard Loe eye gouging All Black teammate and Otago fullback Greg Cooper, footage which was to lead the network news that evening.
In the tunnel, my instincts were raised by Cooper lingering outside the zambucks' room and unable to give me any plausible reason for his wait. It was soon apparent, though, and my news gathering instincts went up a few notches.
That story and various interpretations will be among the many tales thrown around Sky City tonight in Hamilton as members of that Waikato group gather to celebrate the 20th anniversary of their success.
Organisers hope hooker Warren Gatland and skipper John Mitchell will be beamed via video link from wherever they are in Wales and South Africa to a function convened by Matthew Cooper and Steve Gordon.
Loe, who now lives in Canterbury, will be there along with the bulk of the squad who helped claim the title that season. Fellow prop Graham Purvis will be there, locks Mike Russell and Buck Anderson, loose forwards Richard Jerram, Duane Monkley, Kevin Putt, Rhys Ellison and Andrew Strawbridge.
Coach Kevin Greene will join his colleagues but first five-eighths Ian Foster will miss the gathering because he will be on the plane tonight with the All Blacks heading for Argentina and South Africa.
Most of the squad and those who back up effectively from the shindig, will be on parade at Waikato Stadium tomorrow before Waikato's ITM Cup match with Canterbury.