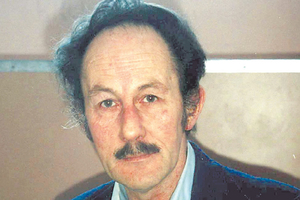 Although the decision has been a hard one for the town to take, it should now tolerate him, mixing decency with sensible vigilance.
Stewart Murray Wilson is now free, or as free as anybody can be when obliged to live on the perimeter of a prison, accompanied everywhere for his own safety and wear a tracking device at all times. Wanganui has done its utmost to make him unwelcome and he is likely to be recognised wherever he goes.
All things considered, he might be better off in prison where he has been for 18 years, has become accustomed to its routine and probably has more company than he will find on the outside. The circumstances of his parole are such that he could easily transgress and be recalled any time.
But there must be a chance he can defy the odds against rehabilitation. Wilson was 47 when he went to prison and is now 65, not old by modern life expectancy but well past his prime. The rate of recidivism for sex offenders is said to fall sharply for those aged 60 or more. He might spend the rest of his life as a harmless pensioner.
For his and Wanganui's sake, we hope so.
The town was chosen for him by the Department of Corrections because it is small and none of his crimes was committed there. Women and children elsewhere who were victims of his 25 years of offending are unlikely to have to see him again. But it is hard on Wanganui that it had no choice in the matter, no chance even to be consulted before the decision was made.
The town had its day in court this week and predictably its case failed. When Wilson was taken from Christchurch to prepare for release, any possibility that Corrections had a "plan B" disappeared. That was surprising in view of the outcry from Wanganui. The department usually goes to some trouble to release prisoners quietly and revises plans in their best interest when word leaks and causes public alarm.
That it has proceeded in the face of this hue and cry suggests the department does not think the community will be safe from Wilson unless it is alarmed. The public has been told that during 18 years in prison he has never acknowledged his crimes and has refused to co-operate with treatment plans, and that a psychologist who interviewed him for the Parole Board last year found him "evasive, litigious, solicitous, ingratiating, threatening and intimidating". Anyone with an urge to help him needs to be aware of those words.
But it might be time for Wanganui's civic leaders to raise the community's sights. Nothing is to be gained by refusing him entry to shops and public places, if the law permits such persecution. He has served more than the two-thirds of a sentence that serious offenders usually serve before being considered for parole. His failure to show any remorse does not augur well for the future but he has done his time and deserves a chance.
If Wanganui gives him that chance, tolerates him and treats him decently, it will be able to take pride in itself. Justice required that he be released sometime. Now that it has happened Wanganui needs to mix vigilance with decency. It might be more than his record deserves but everyone who emerges from prison needs another chance. If he responds to it, everyone will be safer.