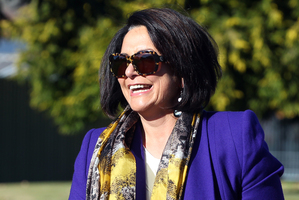 If it looks like a league table, and enables schools to be listed like a league table, and encourages people to make comparisons like a league table, then it's probably a league table.
The more Minister of Education Hekia Parata insists on calling the publication of national data showing results in key subjects from all schools 'Public Achievement Information', the worse it sounds. Once someone invents a name for something that already has one, you know there's trouble afoot.
We're told the idea comes from Australia, which is hardly encouraging. That country has a state school system that's generally regarded as a dumping ground for kids whose parents can't afford to buy them decent schooling.
It's apparently all about excellence in education, but it doesn't even demonstrate excellence itself. Parata has admitted that the first data will be inconsistent. In other words, useless. Surely, if the minister really believes that - and she brought it up - then at the very least she should delay the disclosure of data for a year until reliable and consistent information is available.
But even then there would be no benefit to being able to compare schools in this way. The important measure of a child's education is between an individual pupil's results and agreed-upon national standards. Even the least astute observer can probably work out that pupils of well-heeled urban schools where parents are able to subsidise lavish facilities are likely to perform better than decile 1 rural schools which struggle to attract teachers, let alone have Astroturf.
The more closely you look at the move the harder it is to find any justification, apart from an attempt to undermine the state school system. The more some schools can be shown to be "underperforming", according to this useless yardstick, the easier it will be to sell the privatisation of state schools in the form of charter institutions and other horrors down the track, such as vouchers for education.
FOR THEIR media initiative to promote the Public Achievement Information programme, John Key and Hekia Parata visited a Wellington primary school. The devisers of photo opportunities may want to rethink this strategy. I'm sure I'm not the only person who thinks, every time they see a national leader reading to a class of children, of George W Bush being informed of the attack on the World Trade Center.DEAR HUNGARY,
We were sorry to hear our Prime Minister hurt your feelings when he said, apropos of some of your forces in Afghanistan, that: "Hungarians don't go out at night. Not in Afghanistan anyway - they might in Budapest."
When it comes to one-liners, compared with most national leaders, this guy is Woody Allen and Russell Brand combined, and sometimes the jokes run away with him. We've learned to live with it. Get him to tell you the one about asset sales.
But no one is questioning your manhood here. Like ours, your armed forces are voluntary and you have lost soldiers on the ground in Afghanistan. Like ours, your soldiers know that death is always just around the corner and that it is part of the job they chose to do. Perhaps, like many of us, you realised long ago this was a terrible idea that you got stuck with.
Perhaps better to focus on that.
As to the remark that caused the offence, it may be that Mr Key is wrong and no one goes out in Budapest at night. Wouldn't know. Never been there. But if so, we're happy to correct the error and hope you will accept our apologies.
Ka kite,
New Zealand