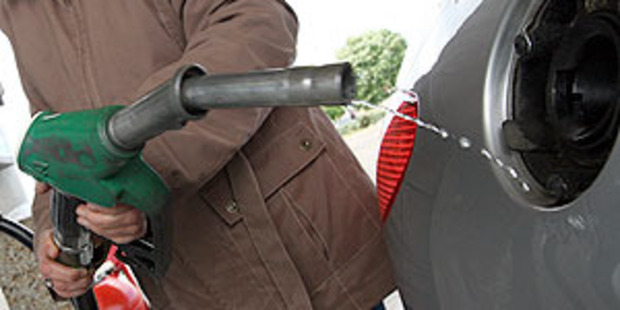 "After working at service stations for more than 20 years I can tell you the hose on a pump can't be emptied," writes Andre. "There is a valve in the handle that needs the pressure of the pump to open."
Determined tipster ...
Tipping is not the norm in New Zealand, but it looks like the pressure is on to change that, if this diner's experience at a well-known, upmarket Auckland eatery is anything to go by. "We had a large corporate dinner there for about 20 with the final bill about $5000. The service was fine, but not that great. When the bill came the boss' PA went to pay it and found the waiter strongly insisting on a 10 per cent [but preferably 20 per cent] tip. When she said that it was against our corporate policy she was told to get someone with some authority so she was forced to drag her boss away to explain we couldn't do that as corporate policy wouldn't allow it on our credit cards - a fraud prevention thing. He grudgingly accepted this so we all continued. Five minutes later he was back suggesting he could add another bottle of wine at the equivalent to about 15 per cent to hide the tip. He got told where to go at this point. All very awkward and unnecessary. Not like there wasn't plenty of money in this meal as it was with all the wine drunk." (Via Auckland Food Blog)
Rationing the swipes
Speaking of tight people, a reader says: "Years ago a friend of mine used to let his windscreen get completely wet before turning his wipers on for one pass over before turning them off again. He would repeat this for the entire trip in the rain to save using the wiper rubber too much."
A criminal ... by a thread
An enforcement officer in Brynmawr, Wales, fined Valerie George £75 ($154) for littering after a strand of cotton fell from one of her gloves to the footpath. When contacted by media, local officials said they would drop the fine but George did break the law. (Source: Reason.com)
No-brainer
"Perhaps Anthea [worried about the toxicity of her hair dye on her brain] needs an anatomy lesson," suggests Ali. "Applying a potentially toxic substance for a limited time to hair and then thoroughly washing it off will have no direct effect on your brain - separated from the hair by subcutaneous tissues, fat, blood and dura. If you smeared it all over your head and left it for three weeks on your scalp, it is possible that the resultant burns and chemical leak into your bloodstream would poison several important organs, including the brain."