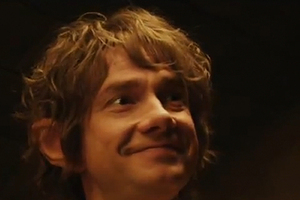 I overheard A friend this week expressing his astonishment at how angrily a fair chunk of the population had reacted to the possibility of a TV show about Sally and Jaime Ridge, the well-known ... um ... people.
"Why the outrage?" he asked. "Why not just ignore it?"
Why indeed. Ditto the collective huffing and puffing that followed the online release of a video showing a man surfing on a dead shark. The shark was dead. It couldn't feel a thing, not even embarrassment.
But we do love to be outraged and any excuse will do. Just ask Paul Henry. So, in the interests of encouraging more informed, better focused national indignation I am providing a list of copper-bottomed reasons to go off. Some are old favourites. Others may be new to you. But all are real and most should be self-explanatory.
The Minister for Earthquake Recovery's apparent inability to do anything to help Canterbury recover from earthquakes, in particular to disrupt a cycle of buck-passing, petty feuding, dilatoriness and mismanagement.
Stephen Joyce's belief that smirking constitutes an adequate answer to a question.
Kate Wilkinson's belief that a wee sigh and a condescending smile constitute an adequate answer to a question.
The frequency with which children come to harm after CYF has placed them in environments where they were pretty much guaranteed to come to harm.
The casino deal.
John Banks.
The difficulty politicians in general and this Government's MPs in particular have in understanding that what is legal and what is ethical are not the same thing.
Hunters still practising spotlighting and calls for law to end same. We don't need a law. Hunters, whatever the calibre of their brains, should be able to work out that this practice makes theirs the most lethal hobby in the country.
That, despite all sorts of mollifying murmurings, the price of dairy products, especially milk, is still unconscionably high.
Civic pools charging a "spectator fee" to parents supervising children - in effect a levy on parenthood.
The Government's insistence that its election win was a mandate for asset sales when only a tiny minority of the electorate supports them.
The Maui dolphin - a living sea creature, and therefore not much use for water skiing - appears to be irretrievably doomed to extinction.
Revelations at the closeness of the Government and Sir Peter Jackson in the lead-up to changing the law to allow The Hobbit to be filmed here on terms that suited the producers of the movie, not the public of this country.
Preview clips of The Hobbit.
The request by special-effects house Weta to allow 369 overseas film workers into the country. As if we don't have enough people here already who know how to stick matches together with Plasticine.
The almost simultaneous announcement that we are finally going to take a stand against the influx of boat people, if we ever have one. This is something that should have about the same priority as deciding where to hide our nuclear bombs when the United Nations weapons inspectors get here.