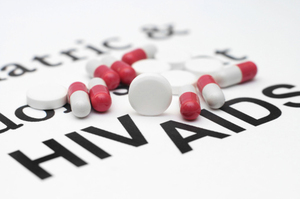 New Zealand's legislation around HIV transmission aligns public health and human rights but it must be matched by a culture that supports safe sexual behaviours and ethical personal choices.
For 25 years, the NZ Aids Foundation has been unequivocal in its message that forced disclosure does not prevent HIV transmission, but consistent use of condoms and lube does.
Foundation centres have provided free counselling services by qualified and accredited professionals so that people living with HIV can disclose their HIV status to their partners in healthy, respectful and safe ways.
Being diagnosed with HIV is a deeply personal and individual experience that is traumatic and distressing for many people and the partners of the majority of people living with HIV are their primary source of support.
The Foundation strongly encourages and supports people living with HIV to tell their partner for this reason, but we remain resolute in our promotion of condoms and lubricant to prevent the onward transmission of HIV both before and after this happens.
This reflects New Zealand's legal position, decided in the courts in 2005, which has been backed up by prosecutions in the criminal courts both before and after. The ability of the police and the Crown to prosecute the very small number of people in New Zealand who are living with HIV and do not tell their sexual partners about their status or take reasonable precautions has been facilitated by just and adequate laws.
The law is not limited to the (misleadingly named) charge of criminal nuisance: There have been a small number of successful prosecutions for wounding and attempted wounding with intent to cause grievous bodily harm, and infecting or attempted infection with intent to causes disease. Both charges carry a maximum sentence of 14 years imprisonment.
New Zealand stands to gain very little, and to lose a great deal, by charging people who deliberately place others at risk of HIV with rape instead of using the appropriate and fitting laws that currently exist.
The number of prosecutions has been small because most people living with HIV are extremely careful not to place their HIV negative partners at risk. Instead, the overwhelming majority of HIV transmission is from people who haven't been diagnosed with HIV: They are unable to disclose their status to their partner because they are unaware of it. No legal precedent or law will change that.
What will change it is an environment where people feel willing to get tested for HIV. New Zealand has achieved excellent results in managing its HIV epidemic because there is a safe legal environment and openness to discuss HIV with minimal recrimination or stigmatisation.
This is not theory but is based on experience. The USA and Australia have epidemics that are much worse than New Zealand despite some states having harsh laws against HIV transmission. Countries like New Zealand that align the law with good public health practice and human rights have the best records at minimising the number of HIV diagnoses.
Effective management of HIV includes the promotion of condoms and lubricant for the people most affected by HIV, regardless of whether or not they are living with HIV. There are signs that this approach is working successfully - it is not just by chance that HIV diagnoses fell in New Zealand by more than a third in 2011. All New Zealanders surely want this excellent record to continue.
* Shaun Robinson is executive director of the NZ Aids Foundation