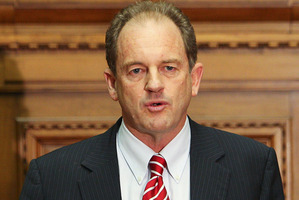 Was it accident or design that has John Key and David Shearer delivering major direction-setting speeches on the same day?
Labour is cock-a-hoop that its new leader is now effectively going head-to-head with the Prime Minister tomorrow. It says the March 15 scheduling of Shearer's address has been public information for weeks. It argues that Key could have chosen another date for his speech which will preview further restructuring of the public service.
That he has not done so is a sign that National views Shearer as a real threat.
Labour spin aside, Key's lunch-time address - simply by virtue of its contents impacting on many more people in a far shorter time-frame - will almost certainly grab the headlines away from Shearer's much drier breakfast-time exercise in repositioning the Labour Party.
The "Big Thursday" clash of dates has upped the ante for both leaders.
The two camps have tried to talk down public expectations of what they are about to divulge for fear of failing to meet those expectations.
It is too late for that, however. In Key's case, National has listed "getting better value for money from public services" as one of its four second-term priorities, alongside responsibly managing the Government's finances, building a more competitive and productive economy and rebuilding Christchurch.
The Prime Minister, who will be speaking to the Auckland Chamber of Commerce, knows his audience will want to be reassured it's still full steam ahead and there will be no back-pedalling on the revamp of the state sector merely because the Government is facing some dogged resistance from staff in the Ministry of Foreign Affairs.
Shearer's speech in Wellington will be far more esoteric. It will be long on vision and devoid of actual policy.
That will not matter as long as it does one thing. Shearer must put some clear markers in the ground which will serve to indicate what Labour will do differently under his leadership.
That message is that some Labour policy has passed its use-by-date, that in some policy areas Labour must accept that circumstances have changed and that it has lost the argument and it is time to move on.
Shearer has had to soak criticism from some quarters that he has been too laidback during his first 100 days as Labour leader.
A far bigger jury of party members, supporters and voters has been reserving judgement on that until they hear what he has to say tomorrow. Shearer cannot afford to disappoint.