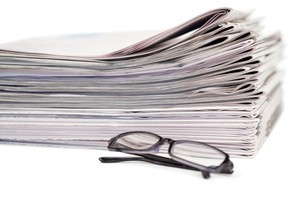 Some good news at last for the future of serious journalism. Signs are emerging that a new form of philanthropy-funded investigative reporting in the public interest will have a viable future.
On New Year's Eve, the New York-based ProPublica organisation sent out a message to its 94,000 Twitter followers appealing for tax-deductible donations to help it fund its investigations. This was no desperate appeal. Two years ago this non-profit independent newsroom was supported by 100 donors; now it has 1300. And for the past two years it has been able to put Pulitzer prizes on its shelf to show its value.
The model has helped inspire an Australian initiative called the Global Mail, which will launch next month in Sydney as an online news organisation with 17 staff and an annual budget of nearly $4 million. For the first five years of its existence, the Global Mail will be underwritten by Graeme Wood, an entrepreneur and philanthropist. The organisation is promising not only investigations but analytical reporting and colour writing. It intends to update its website daily.
Britain already has the Journalism Foundation, which promotes free and independent journalism. One of its trustees is Evgeny Lebedev, chairman of the company that owns the Independent.
The foundation's chief executive officer is the former editor of the Independent, Simon Kelner. There is also the Bureau of Investigative Journalism, which is based at City University, London, and was established in 2010 by software entrepreneur David Potter and his wife Elaine, herself a former investigative journalist for the Sunday Times.
The bureau recently distinguished itself with its reporting into the lobbying firm Bell Pottinger, published in the Independent.
ProPublica has exposed the role of Wall Street in the American housing bubble.
The editor-in-chief of the Global Mail, Monica Attard, is confident the site will have full editorial independence from its wealthy benefactor. "I have employed a bunch of fearlessly independent journalists," she told the Sydney Morning Herald.
"Most people who know them know that they won't stand to be told what to do and what to write."
- Independent