The Stones Roses' debut album infused Dunedin native Barbara Power's first months living in London. In May 1990 she attended the Manchester quartet's legendary Spike Island extravaganza with 27,000 others.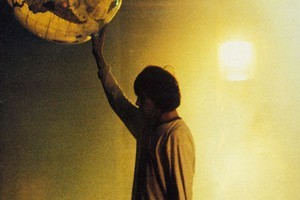 We left Dunedin in the midst of Flying Nun heaven in June '89 and immediately we were immersed in that whole kind of rave scene in England.
When The Stone Roses' album came out I gave it to my flatmate and we played it constantly for weeks. The overwhelming outing of the working class during that time of Happy Mondays and the Stone Roses was such a huge movement. You could see it on the street.
It was a magical time to be travelling and seeing bands; it was such a huge time of freedom and there was nothing to stop us seeing all of those amazing bands.
We travelled up on a bus with lots of British kids to Manchester. It was just the most incredible night, on this bit of wasteland down by the Mersey.
Spike Island had a really big festival atmosphere, and reminded us of Reading the year before. It was huge, it was a seminal event. You knew it was going to go down in history; you felt that when you were there.
It was hard not to feel carried away by it all. When the band came on stage, they were so idolised - they were at the absolute height.
We were so taken away in the moment, though I think the sound was really quite appalling. But for us it was jaw-droppingly mind-blowing. We just danced like mental people and made sure we were as close to the front as we could be. Ian Brown was this little guru in big white baggy clothes bouncing around on stage.
We couldn't believe we were there really; we were just so thrilled to be away from Dunedin. It was an amazing time.
* The Stone Roses have reformed for comeback shows at Manchester's Heaton Park on 29 and 30 June, which will be followed by a world tour.