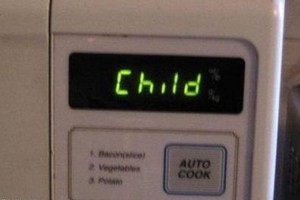 Should this really be encouraged?
User pays, but what for?
Fiona called her doctor yesterday for a repeat prescription. As she couldn't pick it up during surgery hours, Fiona asked if the prescription could be faxed to a pharmacy near her work. "This of course was no hassle at all, especially since they charge $7 to fax it! I understand 'user pays', but surely it can't cost $7 of the receptionist's time to send a fax."
Cheeky cover up
Following yesterday's item about windy chatter overheard at Glenfield's Foodtown, a former emergency department nurse, Anne Couchman, says bodily functions were everyday fodder where she worked. Her best story was when a colleague with a "hyperactive gas system" was tending to a "never-ending supply of drunk males" on a Saturday night. Her colleague let slip a "silent but violent fart" in front of the intoxicated patient. "The young man promptly apologised for it, while she remained completely poker faced and accepted his apology."
More daylight robbery
* Steve Popple was also charged a cash-handling fee and complained to ASB, whose staff told him: "It's our policy." So Steve asked ASB to block the account so the cash deposit "service" was no longer available. The response was no. All he could do was close the account and move to another bank. "If people are unhappy with their bank fees they should vote with their feet, as I have," says Steve.
* A customer of Graeme McPheat recently gave him a bank cheque issued from the TSB Bank in Takapuna. "I went to cash the cheque at the TSB in Takapuna to be told that they don't hold cash and couldn't give me the money. What's the point of being a bank and issuing a cheque if you can't honour it?"
* Murray McElwain was sent a postal order from England with the amount in British pounds. He took it to the BNZ Manurewa which would not cash it. Nor would the Manurewa Post Shop. He pleads: "Can anyone out there tell me where I can cash it?"