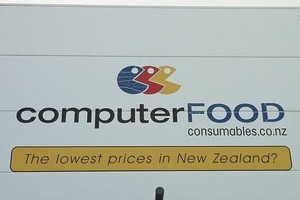 They think they're the cheapest, but aren't really sure ...
Male traveller steps up
Christine Gratton from Devonport writes: "Who was the Emirates hero last Thursday evening on EK 407, Auckland-Melbourne? The granny travelling with a baby, a toddler, a wee boy of about 6 AND baggage would have really struggled to disembark but the guy sitting behind her stepped up. He carried her sleeping children, organised a luggage trolley, and was last seen ages later helping her track down something that hadn't made it on to the carousel - and STILL carrying the toddler for her! WHAT A HERO!"
Daylight robbery #2
Reader Hilary Bryden has responded to Tuesday's piece about the National Bank trying to charge a fee of $15 to deposit a small cheque from the UK. She said she recently ordered, at her local National Bank, a small bank draft in Australian dollars, to send to her son for his birthday. "I am still reeling from the shock of being charged a $30 fee for the privilege! Wonder how others see such a charge.
Personally I think this is an appalling amount to be charged."
Daylight robbery #3
Donna writes: "[ASB] charged me $27 as a 'cash handling fee' when a friend deposited cash into my bank account. The money was in New Zealand dollars. Quite an exorbitant amount I thought. I would have only been charged a matter of cents if the money was by way of cheque. Not sure how they justify that."
Return of the burnt cornflake
Dawn Chote from Stanmore Bay sent in a picture of a "recycled burnt cornflake". He writes: "I cracked up when I read about the burnt cornflake that somebody's aunt found in her cornflakes, and sent it back to Kellogg's. She in turn was sent a replacement cornflake. But now - the burning question - did they recycle it into my bag. It actually looks like someone has taken a wee nibble out of it so I've really been short-changed. Kellogg's can buy the infamous cornflake back off me for $1000."
Now that's what I call service
Kirsten Nichols was impressed by the service she got when she bought a couple of tops from MerinoKids. She writes: "One of them developed a couple of strange, non-wear related holes after the first wash. I emailed the company expecting to get the runaround. To my surprise they sent a replacement by courier to the US. It arrived only three days later. And they did not ask for the holey shirt back [which I darned and used]. Some companies really do believe in customer service."
Idle aisle chatter
Jessica overheard two guys stacking shelves at Foodtown Glenfield talking about their farting habits - and could be heard clearly in the next aisle. She said it might have put her off her purchases if she hadn't been laughing so hard at the various ideas they had regarding ways of covering it up. "I wonder what other conversations these two have had whilst under the illusion no one else could hear them?"