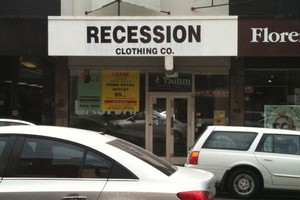 Melbourne trendsetter.
Scrabble gets inventive
Slang words such as "innit" (short for "isn't it") and "grrl" (girl) have been added to an "official" reference for Scrabble players. The Collins Official Scrabble Words now includes, from Indian cookery, keema, alu, or aloo, and gobi and words such as Wiki and Myspace among nearly 3000 new additions to those allowed in the game. Others permitted include words for various kinds of drugs such as tik, gak and tina.
Strange news
1) Targeting the lady-lushes, cupcake-flavoured vodka is the latest concoction on the market. It comes in four flavours: Original, Chiffon, Devil's Food, and Frosting. 2) eBay pulled a listing for a tooth purported to have belonged to Osama bin Laden, but other morbid memorabilia is selling well. 3) Canadian police were called to an Ontario coffee shop following a report of a domestic dispute. A man had arranged to meet a woman he met online there. However, the date turned out to be his current girlfriend.
Piano crimes
John McCarthy writes: "My Sunday worship was disrupted when the pianist who was about to play noticed the keys were not working - someone had stolen the hammers out of the piano! Then to our horror the other piano downstairs had also suffered the same fate, but this time they had also taken the keyboard! Surely this would have to be one of the strangest thefts.
It would've taken knowledge and time to strip down the piano. So if anyone sees someone with a pocketful of piano keys, please tell them to return them no questions asked to the LDS Scotia Place chapel ... or else ... you're going to hell!"
Prison a walk in the park
A man became trapped inside a women's prison in Germany after accidentally mistaking it for a shortcut to a nearby park. The 24-year-old strolled through a gate, thinking he was heading to a nearby park. But he soon discovered he'd walked into a women's prison and turned around in a bid to get back out. However, in the 20 minutes it took him to return to the gate, it had been locked, trapping him inside. It was only when the local mayor, walking past, heard his screams for help that police were notified. The gate was being repaired and a loose screw had briefly prevented it from shutting properly.
Aucklander to the core
"To the courteous young man who voluntarily and willingly mended our puncture in the dark, waterlogged car park just off Mayoral Drive on Saturday night, a huge thank you," writes Teresa Graham. "My friends were from out of Auckland and were very impressed. You are a true gentleman and a credit to this fine city. Any chance of you standing for Parliament in the Epsom Electorate?"
Suitable names
Did you know ... apparently in the moving industry the moving men are called humpers? And costume designers are called frock jocks in the TV and film business. (Email Sideswipe with any other colloquial names for jobs).