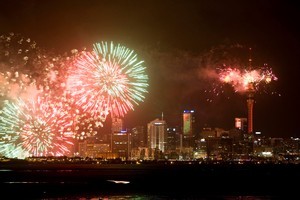 Prime Minister John Key's confirmation this week that the Government is considering the partial float of four state-owned enterprises must have come as sweet music to the ears of local investment bankers.
Last year was quiet on the merger and acquisition front and despite several investment teams beefing up their numbers, nothing really eventuated until right near the end.
This year has already got off to a better start with the Fletcher deal in full swing, PGG Wrightson in play and two new listings on the horizon. The SOEs - if they eventuate - will be the icing on the cake.
But it's likely they won't make it on to the market until early next year. National has told the public it wants approval in the form of its election vote so the bankers will have to wait until after the election (probably in October or November) before getting into the action.
The distraction of Christmas and New Year holidays will probably mean March or April 2012 will be the earliest date for the partial listings.
NO FAVOURS
NZX chief executive Mark Weldon has suggested the share floats be sold through New Zealand Post shops or Kiwibank to allow the offer to be accessible to as many members of the public as possible.
That's unlikely to win him any favours with the broking community who would potentially be cut out of the action.
Weldon says he is also unconcerned that Kiwi investors may sell their shares on to others including foreigners.
He says former SOE Contact Energy has one of the largest share registers on the exchange and most Kiwi investors hold on to their shares in the company rather than flog them off.
But Contact's small shareholders have also had to put up with the company essentially being ruled by Australia's Origin Energy which has a majority stake.
Some suggestions for encouraging Kiwis to keep their shares include a bonus share top-up if they stay in the company for more than a year or a discount on the initial float values.
But long-term it's really up to the company to keep performing and keep Kiwi investors in the game.
CAUGHT UP
Restaurant Brands, one of last year's best performers on the sharemarket, has had a poor start to the year.
On Wednesday the NZX sent it a share price inquiry after shares in the fast food operator fell by more than 10 per cent between January 10 and January 26.
The company said it remains in compliance with the continuous disclosure rules and is comfortable with its profit guidance.
One analyst reckons Restaurant Brands just got caught up in sentiment surrounding the sluggish retail sector.
Three New Zealand retailers - The Warehouse Group, Hallenstein Glasson Holdings and Pumpkin Patch - have already warned of profit downgrades for their half-year results and it's rubbing off on others in a market which remains jittery.
Of course some investors may also just be taking the time to reassess their portfolios at the start of the year by selling out of a stock that has had a good run to invest the gains elsewhere.
Shares in Restaurant Brands closed up 6c yesterday at $2.49.
CONFESSION SEASON
So far it's been a mixed confession season - the colloquial term used to describe the period leading up to the results season when companies have to let the market know if their results are going to be outside analysts' expectations.
While the Warehouse, Hallensteins and Pumpkin Patch have been down Kathmandu surprised on the upside and juice-maker Charlie's Group has also given shareholders something to cheer about.
Charlie's shares hit a year high yesterday after it announced this week that its sales for the six months ending December 31 would be up 29 per cent on the same period last year after strong growth in the Australian market. Charlie's share's closed up 1c at 21c yesterday.
FOLLOW THE LEADER
Former PGG Wrightson executive Jason Dale has popped up at another company linked to Craig Norgate.
Dale left Wrightson in October last year after time off for a health-related matter.
At the time the company said Dale had "decided to make some changes and we respect his decision".
Last week Dale started as chief financial officer at Sealord where his old boss, former Wrightson chairman Norgate, is a director on the board.
Meanwhile, former Wrightson managing director Tim Miles, who left the company soon after Dale in what was seen as a shock resignation, is still on holiday.
Miles, who is also a former Vodafone executive, says it's the longest break he's had in 25 years and he's really enjoying it.
He declined to comment on the partial takeover process which PGG Wrightson is presently going through.
IN SHARP CONTRAST
The response by PGG Wrightson's board to the partial takeover offer from Agria Corporation has been relatively weak compared to Crane Group's response to Fletcher Building's bid.
Crane has made it vehemently clear to its shareholders that they should not sell and the Fletcher offer is "unreasonable".
Crane also took the opportunity to leak the conclusion of its target company statement this week ahead of the official due date on Monday. The Ernst and Young report puts the fair market value of Crane between A$9.92 ($12.79) and A$11.56 - well ahead of Fletcher's bid of A$9.35 per share.
Comparatively the statement from Wrightson's board this week was phrased: "Shareholders may wish to wait to decide whether to sell their shares until they have read PGW's target company statement, which will be published on 7 February 2011."
Clearly one bidder is going for a complete takeover while the other is only bidding for a majority stake but surely in any takeover offer it is wise for investors not to sell until they see the valuation placed on the deal by an independent expert.
LEADING THE WAY
One market source said part of the problem with PGG Wrightson was lack of leadership.
The company has not had a permanent chief executive since Tim Miles left in October last year.
It has appointed a new boss - South Island rich-lister George Gould - who will start from Tuesday. But that is unlikely to mean much change as Gould is already a director on the board.
The board's response to the offer is also coming from just three of its directors - the others have ruled themselves out because they are also shareholders.
The source said the board was probably also mindful that Agria would become the major shareholder in the future as the bid was likely to go ahead.
Agria is already up to 38 per cent with the pre-commitment from Pyne Gould Corporation to sell its 18 per cent.
COMPETITION?
But could there be a rival bidder in the wings? One name being pulled out of the hat is listed Canadian agricultural products and services company Agrium.
Agrium last year acquired Australian company AWB, formerly known as the Australian Wheat Board. AWB's assets include a 50 per cent stake in rural supplies firm RD1. The other half of RD1 is owned by Fonterra. Some say PGG Wrightson would be a good fit for Agrium.
A spokesman for Agrium said it did not comment on market speculation.
PGG Wrightson shares closed up 1c yesterday at 54c.