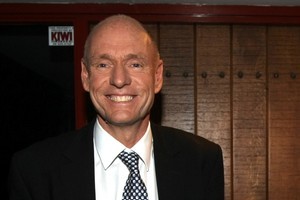 The supreme irony of Chris Carter's abortive bid to destabilise his party leader, Phil Goff, is that it gives Mr Goff a greater chance of leading Labour into the next general election.
That, in itself, highlights the ham-fistedness of the attempt to orchestrate change through an anonymous letter to press gallery offices.
Mr Goff has ended up with his position fortified even though there is little reason to doubt much of what Mr Carter was saying.
The stark results of recent opinion polls must surely have many Labour MPs and activists thinking the party will lose the 2011 election under its current leader.
Indeed, barring a dramatic change in the political landscape, National's lead of about 20 percentage points leaves room for no other conclusion.
In such circumstances, it would be totally unsurprising if some in the party were not contemplating a leadership change. According to Mr Carter, Mr Goff was to be confronted by union-based MPs next Tuesday over his comments supporting the Government's plan to let employees cash in the fourth week of holiday.
But there is reason enough for the opinion polls to have encouraged a more thoroughgoing sense of discontent. There is also reason for some in the party to think it would be timely to replace Mr Goff now.
The election defeat in 2008 was dramatic enough for a party that had enjoyed a long period in power. But having elevated Mr Goff to the leadership in the immediate aftermath, it cannot have believed it would still be ailing badly well past the halfway point of National's term. Expectations that the Key Government would enjoy a relatively brief honeymoon and that interest would soon enough switch back to Labour have been dashed. What seemed like the straightforward promotion of Mr Goff has become a matter of considerably greater significance. Labour, of course, had little option. Helen Clark had decided to turn her attention to global matters, rather than countenance a return to the opposition benches. A change had to be made. Mr Goff was the obvious choice. It would be natural if he felt somewhat constrained by Helen Clark's legacy, not least in the policies and practices that enabled her to fashion a period in office which extended to three terms.
In any event, Mr Goff decided to allot the key portfolio responsibilities to senior MPs, rather than seek out new blood. Subsequently, there has been just one minor reshuffle, and that was occasioned by the exposure of ministers' misuse of taxpayer-funded credit cards during the party's time in office.
Any new leader who took Labour's reins now would have far more room to move. As much is guaranteed by the time that has passed since the party's electoral defeat and the slump in which it finds itself.
Some MPs and party activists undoubtedly see the need for a change of leader if they are to have any chance of winning the 2011 election.
This would pave the way for the promotion of figures with energy and political appeal at the expense of the old faces. There might also be changes to the party's approach to policy. In sum, there would be a substantial breach with the past, not a continuation of the agenda that lost the last election.
Mr Goff, however, will survive for the time being. No suitable alternative seems willing to challenge, and the party's mid-level talent pool is shallow.
David Cunliffe, not the most persuasive of prospects, appears to be the leading candidate. But any challenger might consider it best to wait until after the 2011 election. Another heavy defeat would provide even more room to move. But such a scenario might have to be revised if Labour continues to languish in the polls. Then Mr Carter's comments will surely have an increasing resonance.