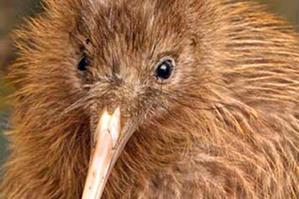 So trader John Key reckons he can get a pair of Chinese pandas by offering a couple of kiwi in return.
"I know people pay $10 million but we're special friends of China, why couldn't we give them some kiwis. Two for two, kiwis are worth a lot," he says.
Having made a fortune trading in other people's money in the past, if anyone can barter such an advantageous deal it's the Prime Minister.
And, given that the Ministry of Foreign Affairs has been investigating the possibility for a year or more, chances are Mr Key has some inside knowledge the doubters don't.
My only query is, why be so timid? If we're going to join the Chinese capitalist regime in putting a dollar price on their rarest native animals, then why not get serious ourselves?
Compared with New Zealand's rarest animals, the 1800 or so giant pandas are two a penny.
Yet the Chinese squeezed $16 million out of the Adelaide Zoo for a 10-year lease on the two it now has and insisted it build a climate-controlled $8.6 million residential suite for the pampered pair as well.
What price are a pair of kakapo then? The last time I checked there were only 123 alive worldwide - or, more to the point, on a couple of our remote offshore islands.
Then there's the takahe, the giant flightless "notornis" thought to be extinct until rediscovered in the late 1940s in Fiordland.
There are about 250 of them, in Fiordland, on offshore islands and at Mt Bruce National Wildlife Centre.
If the annual rental on a pair of pandas is $1.6 million, an exotic, almost extinct, south seas parrot could be worth 10 times that. Or 100 times.
Admittedly, it's hard to imagine a takahe having the visitor-pulling power of a cute panda. But even untrained, the kakapo can ham it up with the best.
Only a month or so back, a video clip from a Stephen Fry-hosted BBC nature programme of a kakapo trying to mate with a camera man's head became a worldwide hit.
By this week, "shagged by a rare parrot" on YouTube had recorded just under two million hits. This bird is not just as cute as a panda, it actually is cuddly - when it's not trying to mount you.
In Adelaide, the zoo offers a $160-a-person tour around the panda forest before the zoo opens to the public. And for $609, you actually get to assist the panda keeper for an hour.
You can even take a bag of panda poo home for your garden. For a price.
In AD685, female emperor Wu Zetian kicked off the tradition of panda diplomacy by sending two pandas to Japan as a gift.
In the 1970s the Communist regime revived the practice, but by 1984 the Chinese saw the commercial possibilities and started renting them out for 10-year terms, under strict conditions.
Following a World Wildlife Fund lawsuit, United States zoos can now only borrow pandas if the Chinese agree to half the loan fee going back into the conservation programme for the giant pandas and their habitat.
With 2788 of our native species listed as endangered and inadequate funds to try to rescue them, could it be time to enlist a few of our more photogenic and cuddly critters to carry the flag on behalf of their species?
Massey University graduate Dr Mark Seabrook-Davison highlights the crisis in his just completed doctoral thesis.
An environmental consultant and former Ministry of Agriculture and Fisheries staffer, he reports widespread frustration and discontent among Department of Conservation staff at the frontline of endangered species protection.
They complain that a lack of funds, staff shortages and poor communication between the 13 regional conservancies has resulted in "a failure to achieve comprehensive management and recovery of threatened species".
He says only 6 per cent, or 188 of our recorded threatened species are being actively managed. Of these, four iconic species, including the kakapo and takahe, get 8 per cent of the total budget.
At $33 million, cut from $36.7 million last year, the Department of Conservation's budget is a tenth of what is needed for recovery programmes for all endangered species, he says.
I hasten to add I have no idea what Dr Seabrook-Davison's views on renting out kakapo are. I'm guessing he'll be aghast. It goes against the conservation orthodoxy.
But the hard reality is that the orthodox solutions are not working and however sound his case is for a tenfold increase in the endangered species budget, no government is going to come with those sort of funds. Nor will private sponsors.
Rio Tinto Alcan have given more than $3 million since 1990 in support of kakapo recovery and BNZ have given more then $4 million over the same period to save the kiwi. The public have also donated, but overall it's not enough.
Our endangered wild life are slowly dying out for lack of cash. If putting some kiwi and kakapo on the frontline overseas can help slow or halt this process, what is there to lose?