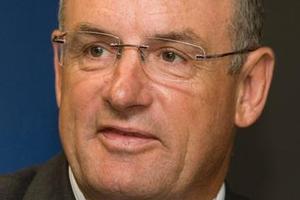 Predictably enough, Labour has tried to make a mountain out of the Government's announcement of funding cuts in the Education Ministry. According to its education spokesman, Trevor Mallard, these will harm education quality because there will be less research and less teacher and curriculum development.
In reality, he is talking about a molehill. The ministry has been asked to make just $25 million in savings by 2012-13. That is a surprisingly small amount, which is being sought in the right area, rather than at what used to be called the chalkface.
All government-funded organisations are being told to cut costs because of the tough economic climate. Cue cries of anguish and alarm.
The key to achieving the savings without fulfilling the grim forecasts of these critics lies in targeting areas that will not disrupt a sector's core responsibilities. Commendably, this is what the Government is seeking to achieve in both education and health, two of the leading recipients of its spending.
In education, it has asked the ministry to focus more on frontline regional support for schools and early childhood services, with less national office bureaucracy. According to the Education Minister, Anne Tolley, "this will mean staff can concentrate on relationships at a local level to help schools and education providers lift student achievement".
The Secretary for Education, Karen Sewell, says it will also prompt redundancies at the ministry. She will not put a number on this.
Given the ministry has a departmental operating budget of $441 million, it is, however, difficult to envisage sweeping job losses. Nor is it possible to see the saving of $25 million over a three-year period having the sort of impact foreseen by Mr Mallard.
The work that he focuses on - research, professional development for teachers and curriculum development - is far from worthless but what is being achieved can probably be sustained through a welcome sharpening of focus and efficiency.
Mr Mallard is definitely on the wrong track in saying the saving should have come from the money being spent on implementing national standards. His statement might bring a cheer from the teachers' union, but it betrays a misunderstanding of what matters to parents.
They would much rather there was back-office reshuffling than the abandonment of an important initiative to address the issue of effective assessment and, more fundamentally, education failure.
In health, similarly, the Government has indicated its emphasis will be on what matters most to patients. Tony Ryall, the Health Minister, says he wants money shifted from the likes of the jobs of fruit-in-schools co-ordinators to shorter waits for cancer treatment.
He has yet to tell district health boards how much their funding will slip, but has said this year's national health funding increase will be less than last year's and some programmes will end. This has prompted teeth-gnashing by the Association of Salaried Medical Specialists, which says cuts flagged by Auckland health chiefs will cost the country more through increased rates of chronic illness and emergency admissions.
The Auckland District Health Board's response has, in fact, been well-measured. It is reviewing all its service contracts to ensure they meet its own priorities and those of the Government.
As in the education sector, this will be far more appropriate than an across-the-board cut to all contracts. If it is done properly, savings will be achieved without patients noticing any great change.
Certainly, there will not be the "devastating" outcome predicted by the association. Forecasts such as this have become a common refrain. The utterers would do well to adopt a more reasoned perspective.