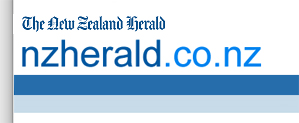 The best employment law provides a flexibility that allows individuals some discretion in striking what they consider an appropriate work-life balance. There was no such choice in the 2003 Holidays Act, which increased the minimum annual leave entitlement for fulltime workers from three to four weeks. The previous Government simply decreed what the length of leisure time would be. Fortunately, its successor does not see things in such black-and-white terms. The Labour Minister, Kate Wilkinson, has confirmed that legislation will allow workers to swap one week of their holidays for cash from next year.
Unions have criticised the initiative, saying workers on low wages would be in no position to decline to work the fourth week. That implies such employees would feel gaining the extra money - presumably paid out, after negotiation, at more than the normal weekly rate - was the best option for them and their families. As such, it is difficult to see a real problem. Just as there is no problem when the same workers grasp any overtime offered to them.
It should also be remembered that four weeks' annual leave has applied only since 2007. The Labour Government, as a vote-catching ploy, provided four years' notice of the extra week's entitlement. Many people are still probably trying to gauge whether that amount of leisure time is excessive in their circumstances. Some may well feel that the three weeks to which they have been accustomed is sufficient.
Union leaders' other worry is that workers will be pressured to give up their fourth week of leave. At first glance, that seems a more reasonable concern. Most people work for small businesses that employ only a limited number of workers and face a significant cost in bringing in casual staff or making up for lost production by other means. In some cases, they may prefer their employees to work.
The Government appears to have recognised the potential problem by introducing safeguards. It has already said the swap for cash will happen only if a worker volunteers. It would, for example, be up to a prospective employee to initiate any discussion of this at a job interview. Any employer suggesting an exchange would, says the Prime Minister, be guilty of illegal practice.
Workplace law requires such minimum conditions of employment. But it must also heed the burden carried by employers. This increased greatly under the previous Government. Apart from four weeks' annual leave, a wide array of costs were unloaded on to businesses, including paid parental leave, an increased statutory minimum wage, and wider health and safety regulations.
Helen Clark was particularly cavalier about the introduction of the extra week's leave, saying any attempt to take this from workers would be seen as "just plain mean". Her Government's self-congratulatory tone did not allow it to consider that some small employers, in particular, might think twice about taking on extra staff because of the added financial burden, or could be forced to raise their prices.
Helen Clark was right on one thing. The fourth week is not being taken away. That sum of leave might, in fact, become customary in most workplaces if employees find it suits them and bosses find the loss of production not so detrimental as to require swapping for cash. But employment law should not be so prescriptive that it penalises employee and employer by restricting their options. If people feel their holiday entitlement is excessive, and employers are receptive to their working the fourth week, there should be room for negotiation. This is a matter for the individual, not the Government. As is the appropriate work-life balance.