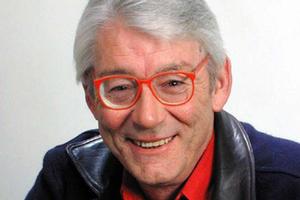 Come on, people, let's get real. We should be cheering and flinging our hats in the air. In the streets of the city, on the beaches of the Shore, in the House (and houses) of Parliament, wherever we assemble, we should be hugging each other and crying, "Whoopee! Bravo!!!" and even "Go, you bad thing, go!!!"
And if we had an ounce of flounce, a hint of flint, even a dash of the wrong stuff, that's precisely what we would be doing. Strewth, this is a coming of age, folks. This is little old Outer Roa catching up with the rest of the world. And Australia!!!
Dr Brash should be over the moon right now. (And, judging by his travel expenses, Chris Carter probably is). But Don certainly should be breaking out the bubbly (whoever paid for it) and proposing a toast; "That's one small slip for man; One giant lapse for mankind."
You see, for years now, years and years, the important folk - all those witterers and twitterers and naggers of note - have been banging on about how we absolutely must close this bloomin' gap between ourselves and the flamin' Aussies.
It's become a mantra, for pity's sake. A remorseless, Chinese water torture drip on the forehead of our national self esteem.
"Come on, New Zealand," say the Cullens and Keys, the Bollards and such, "you're not trying hard enough. We've got to close the gap. Shut the gate. Block the drain. Extract the digit. Do the business. And if you don't, we'll have an inquiry!"
Yeah, yeah, whatever.
Which is more or less how we've reacted to the Cassandraic predictions and gloomy imprecations of our betters. Like bored fifth formers in a class we can't stand, we've pretended to take notice but really couldn't wait to get out behind the bike sheds and close a few gaps there.
Because we knew something the important folk didn't. We knew, in our heart of hearts, that when the chips were down and the jig was up, the All Blacks would front up, grunt up and close the only gap that really counted.
Well, not any more, my dears. Less All Blacks and more All Blouses, it's hard to see the current team winning the Women's World Cup. Quite why the sports boffins are all clamouring to have one Cantabrian coaching the team when we've actually got three doing so now is a mystery.
But we're not here to wade once more through the slough of despond. New Zealanders do that far too often. Not today. Today, we celebrate our coming of age.
Gap? What gap? It's closing as we speak. No need for any Kiwi cringe in Cairns. Transtasman genuflection is off the agenda, thanks to Bill and Phil and Chris and, yes, even Taito.
Thanks to those guys doing the hard yards and pulling the big rorts, when our John meets their Kev, he can say with pride, "No worries, cobber. We're as dodgy as you are."
Well, yes, all right, not quite as dodgy - you'd need to be up at sparrow's f**t to out-dodge any government running Queensland - but we're on the way up. One day, we could be as naughty and rorty as the Aussies.
Instead of being the Prussians of the South Pacific, we could be its shonky honkeys. Heck, if we really knuckle down and dig deep, we could beat the Brits in the old parliamentary expenses scam.
So three cheers for First Class Chris - the smarter Carter. Good on ya, Phil Heatley - more plumb landlord than slum landlord. And hats off to Blinglish, the Dipton dipper. You've shown us the way. You're putting us on the realpolitik map.
You're proving again what years of Treaty settlements and last month's DPB row should have already made abundantly clear. Given the chance to pocket some dosh, everyone responds in an entirely rational manner. They find a way to trouser it.
Open the cheque book and folk of all creeds, races and genders will find ample reason to become fervently Maori or have six children with five different fathers or be landlords and tenants and get paid for both.
Now, we could turn off the money tap (or let Paula "Brawler" Bennett name and shame the parliamentary beneficiaries too) but we really shouldn't bother.
As extinguished poet laureate Sir Jam Hipkins says, far better to celebrate our new maturity and head straight for the nearest trough ...
If you send the Bill to English
He will send it to the State
Who will send it to the taxpayer
Who'll say, "Oh, thank you! Great!
"I can't afford my own home
Or a cheap weekend away
But if it cooks the books
And helps the crooks
Then I will gladly pay.
"For it pleases all us little folk
Brings joy we can't describe
To watch our MPs work their rorts
And wheel and deal and bribe.
"It's nice to know, in this at least
We'll brook no prim disruption
Chuck more perks in
And we could win
The World Cup of corruption.