Olympic body must choose successor to Rogge, plus which sport to add and who will host Games in 2020.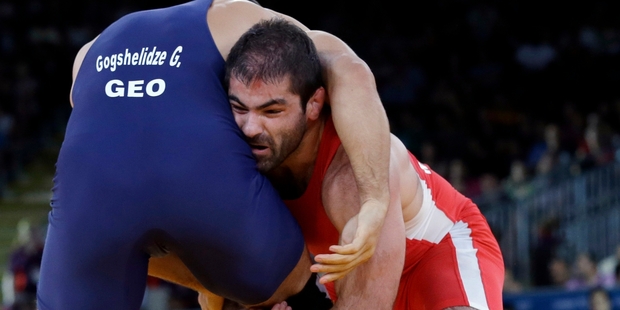 Early today, Jacques Rogge began presiding over his final executive meeting as head of the Olympic movement in Buenos Aires.
Who should replace the former Belgian rugby international as International Olympic Committee president is one-third of a crucial meeting set to shape the Games movement for the next decade.
And while 103 members of the IOC - including former New Zealand Olympians Barry Maister and Barbara Kendall - probably take the choice of 71-year-old Rogge's replacement as their most serious piece of business on a personal level, there's a fair argument that the first of the three key decisions, choice of city for 2020, holds more weight and certainly affects far more people.
The three options for 2020 host city all have solid points in favour; yet, as is always the case, arguments can be mounted against all three getting the the job.
You don't need to be blessed with JK Rowling's imagination to conjure up the whispered conversations in the corridors, the back-room deals and promises. This, after all, is an organisation with a reputation far less than lilywhite when it comes to adjudicating on the merits of rival hosting bids with an even hand.
Think Salt Lake City in 2002 and the scandal involving allegations of bribery to win the hosting rights for that year's Winter Games. IOC members were accused of taking bribes from the Salt Lake Organising Committee. Several were expelled.
It shone an unsavoury light on the organisations' activities and highlighted long-held suspicions that it was not the quality of the bid but the size of the goody bags to IOC members which decided whether a bid was successful or not.
If the judgment was based on which country has had the longest wait to host a Games, Istanbul wins hands down. Turkey has never been host; Japan has three times - Tokyo in 1964 then the Winter Games of Sapporo in 1972 and Nagano 15 years ago - and Spain has only once, in Barcelona in 1992.
Istanbul, in a mainly Muslim country and the bridge between Asia and Europe, would be the most ambitious option but is also the most expensive by a distance.
It's also next door to Syria - albeit a long way from that border in Turkey's south - which doesn't help.
Istanbul is a serial bidder, demonstrating strong desire, but after Sochi (Winter Games next February) and Rio (2016), both risky choices, a safer option is likely to be favoured.
Madrid? Spain's parlous economic state, with more than 25 per cent unemployment, a Prime Minister caught up in a corruption scandal and the fact that it has a lax attitude towards doping are all black marks.
It does have the lowest infrastructure budget by a distance and 80 per cent of venues are already in place. Its chances are thought to be slowly improving.
Which leaves Tokyo, regarded as the safest choice - certainly in security terms - with modern public transport, experience in hosting big events and compact venues.
It does have the lowest public approval rating - even yesterday Japanese officials were trying to fend off concerns about a leak of radioactive water at the crippled Fukushima nuclear plant in the north of the country - and is not seen as a sexy choice when set alongside its two rivals.
But it has a sentimental factor in its favour, after the 2011 earthquake and tsunami, and IOC members will assume it will be well run. It starts as slight favourite.
Rogge, who sailed at three Olympics, is well respected and has been seen as a safe pair of hands. His replacement will have the job for eight years, until 2020, with the potential of four more years after that. Rogge has had the role for 12 years.
A record six people are vying for his job, all men. German Thomas Bach, an IOC vice-president and Olympic fencing champion in 1976, is the favourite. Puerto Rican Richard Carrion, chairman of the IOC's finance commission and another vice-president, Ng Ser Miang of Singapore, are rated next best chances.
Sandwiched between the hosting decision and the presidency is a vote determining which sport should be added to the programme for 2020. All the indications are that wrestling will be reinstated.
One of the originals of the Olympic movement, it was pushed out last February on the recommendation of the IOC board. At the time, its problems included gender inequity and an unappealing product with a confusing system for casual viewers, allied to a feeling it was time to move with the times and weed out sports that were seen as less attractive to younger audiences.
Since then, wrestling has stepped up its game, made sweeping changes, dumped its president days after losing its cherished Olympic status and has added two weight classes to the women's freestyle discipline, replacing two men's divisions.
But the key could lie in rule changes intended to make the sport easier to follow for those who can't tell between a rotating double takedown and an underhook counter.
Getting wrestling back on the programme has also had heavyweight backers, including the United States and Russia, rarely bedfellows on anything.
This is bad news for squash, which has never made the Big Show but which has some high-profile supporters, notably tennis legend Roger Federer. It is almost resigned to missing out with its third straight Games bid, while the baseball-softball (male and female respectively) hopes are slim.
Major League Baseball won't release its stars and the Olympics is not the sports pinnacle event, while neither version is popular in Europe.
Three votes
What the International Olympic Committee will decide.
Sunday: The choice of the host city for the 2020 Summer Games out of Tokyo, Madrid and Istanbul
Tuesday: The sport to be added to the list for the 2020 Games. One of wrestling, squash and baseball/softball
Wednesday: The next IOC president to replace Belgian Jacques Rogge.Early today, Jacques Rogge began presiding over his final executive meeting as head of the Olympic movement in Buenos Aires.