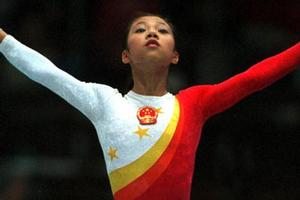 A Chinese gymnast now living in Huntly, in the Waikato, has been stripped of an Olympic bronze medal this morning, for being too young during the Sydney 2000 Olympics.
The International Olympic Committee overnight announced it would strip China of its women's gymnastics team bronze medal from the 2000 Games after finding competitor Dong Fangxiao was only 14 at the time. Gymnasts must turn 16 during the Olympic year to be eligible.
Dong now lives in Huntly with her husband Terry, where she has been coaching gymnastics to three children at the local gymnastics club.
Huntly Gymnastics Club made a submission to Waikato District Council's policy committee last December asking for funding for extra equipment, saying that having an Olympic medallist in the club was "an opportunity to really launch the sport of gymnastics in the Huntly district".
The submission said Dong had initially moved to New Zealand as a student and was currently on a 30-month working visa and applying for residency.
She moved to the Huntly club in late 2009 from Hamilton City Gymnastics because of "the politics of this club not wanting [her] coaching there", the submission said.
She was coaching three talented Kiwi children with international potential, it said.
The submission also includes a letter of support from Waikato Mayor Peter Harris.
Dong passed the phone to her husband, Terry, when nzherald.co.nz called.
"We don't want to talk about the age problem. It's not the proper time to talk about this," he said.
Huntly Gymnastics Club spokeswoman Carolyn Wallis said the club supported Dong "100 per cent" and "she's amazing", but would not comment further.
Dong's results from Sydney were nullified in February by the International Gymnastics Federation. Because her scores contributed to China winning the team bronze, the FIG recommended the IOC take the medal back.
The IOC ordered China's national Olympic committee to return the team medals "as soon as possible" so they can be reallocated to the US team, who had been fourth-place.