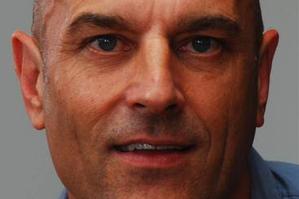 Memo to Gerry Brownlee: before we start ripping up national parks in search of mineral wealth, let's look at the vast underwater area we could be mining.
One estimate puts the value of sea floor mineral deposits in our exclusive economic zone (EEZ) at $500 billion. And that was before the EEZ grew by 1.7 million sq km, thanks to a successful claim for sovereign rights to the edge of the New Zealand continental shelf.
After ratification of the claim last year by the United Nations, our EEZ grew by nearly half to more than 5.7 million sq km.
If that sounds a lot, it is: 1 per cent of the earth's surface, 22 times our land area and three-quarters of the size of Australia.
It's reasonable to assume that enlarging the EEZ by 43 per cent has boosted underwater mineral wealth by a similar proportion, to somewhere around $700 billion.
There's been growing awareness of all those riches during the past decade, as Crown research institutes GNS Science and Niwa have been peering beneath the waves to see what's on the sea floor.
They've been looking mostly at the Kermadec arc, a volcanically active area stretching northeast of New Zealand between the Bay of Plenty and Tonga.
"By far the most spectacular things to be seen on this earth are under the water," says Cornel de Ronde, the geologist leading GNS's efforts.
Specifically, he gets excited by hydrothermally active volcanoes - the ones with hot springs on the sea floor. There are several of them, the "jewel in the crown" being the Brothers volcano, about 450km northeast of the Bay of Plenty, with at least one other passing into New Zealand's hands courtesy of the expanded EEZ.
Where there are underwater hot springs, you can also expect to find minerals, called massive sulphide deposits, containing lots of copper and zinc, but also gold and silver.
The minerals are the result of a violent chemical reaction from very hot seawater meeting cold water.
Seawater enters the top - or caldera - of the underwater volcano where magma, or molten rock, heats it to about 350C. When the seawater, now containing minerals from the magma, leaks out, it encounters water at the normal temperature for that depth - about 2C - causing an explosion.
"As a consequence of that, things that would be in solution at high temperatures - copper, lead, zinc, gold and so on - when they mix with the ambient seawater, they precipitate out," de Ronde says.
As the reaction goes on, chimneys form from which "black smoke" containing the precipitated minerals pours. The minerals then fall to the sea floor.
The trick to finding where minerals might be is to spot a black smoke plume, de Ronde says. That's done without anyone having to get their feet wet: a surface vessel tows a cluster of sensors to detect tell-tale changes in water quality.
"Seventy per cent of all the volcanoes on the Kermadec part of the arc are active - we never knew this until we started doing this [mapping] in 1999," de Ronde says.
"This is by far the most hydrothermally active arc of anywhere in the world, and it's all within our EEZ."
The wealth on our sea floor hasn't gone unnoticed by mining companies. London-based Neptune Minerals has three prospecting permits covering more than 50,000sq km of New Zealand's continental shelf, northeast of the Bay of Plenty.
Neptune executive director Christopher Rowe, who is based in Sydney, says New Zealand is a priority exploration area for the company, but work has been on hold since the recession.
"Exploration work costs a lot of money and at the moment one is just keeping one's powder dry," Rowe says.
A mark of Neptune's seriousness is the appointment of a New Zealand manager, Campbell McKenzie, a former Crown Minerals official.
Another company, Canada-based Nautilus Minerals, has advanced plans for mining off Papua New Guinea. It has reportedly found deposits in Tongan waters just north of New Zealand and wants to prospect in New Zealand waters.
Underwater mining is untested but, in principle, should be less environmentally destructive than mining on land.
The mineral deposits, extending over an area the size of a couple of football fields, lie on or just below the sea floor, to a depth of perhaps 30m.
It's envisaged that material would be sucked up the 1000m or more to a ship, minerals removed, clean water returned to the sea, and particulate matter pumped back to the sea floor.
Think of it as "surgical" mining, says Neptune's McKenzie, although he concedes actual techniques remain to be developed.
Surely the theory sounds promising enough to leave our national parks alone for now.