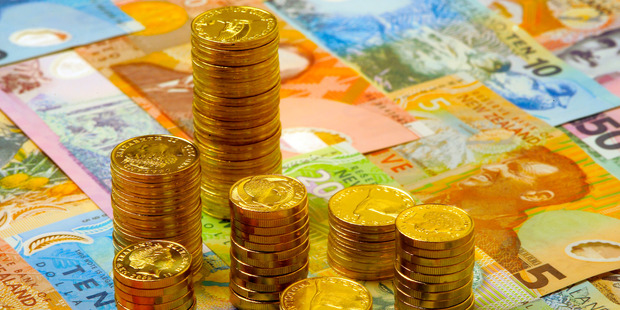 As part of Money Week 2013, we are running a series of articles offering basic investment advice, written by Sorted.org.nz.
In some respects, bonds and cash investments are very similar. They're low risk, highly liquid and can provide steady, reliable income. In New Zealand returns on bonds are typically higher than their cash counterparts, and this is why it's worth considering bonds as part of your investment mix.
When investing in bonds, you form a contract with a government, council, or company. You lend them money and in return they promise to pay you a certain interest rate - called a coupon. How much and how often you get paid interest depends on the terms of the bond. But if you hold your bonds until they mature and the company or government doesn't fail, you will get back what you put in plus the interest rate promised.
While safer than shares, bonds still come with associated risks, including interest-rate and inflation risk.
If market rates rise or the inflation rate increases, the value of your bond will fall, and if you sell before maturity you may not receive as much as you paid for.
The graph below shows historical and projected future returns on New Zealand and international bonds after an initial investment of $10,000 in 1993.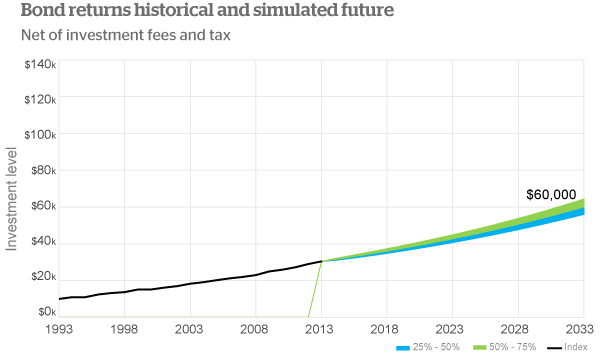 By 2033 a typical outcome would fall within the green and blue areas.
The historical data shows the bond market hasn't been subject to any significant volatility and returns have been steady. This makes them ideal investments for investors who are risk-averse. Sorted's Investment planner recommends bonds make up 46 per cent of a balanced portfolio, 63 per cent of a conservative portfolio and 70 per cent of a defensive portfolio.
More aggressive investors, who tolerate higher risk for greater returns, will have a significantly smaller percentage of bonds in their portfolio, as property and shares are generally where the higher returns lie.
Bonds are a popular investment and cashed-up Kiwis holding their savings in the bank should review their financial and investment goals and talk to a professional about the role bonds can play in their investment mix. Reallocating cash investments into bonds could yield a greater return while maintaining a low level of risk.