A commitment to making a difference in the health and wellbeing of New Zealanders - and ensuring Maori play a significant part in the future of the country - has seen Sir Mason Durie awarded the Blake Medal at this year's Sir Peter Blake Leadership Awards.
Durie was presented with the prestigious title, awarded to acknowledge and celebrate an extraordinary New Zealand leader who has made an exceptional contribution to the country, by Governor-General, Dame Patsy Reddy, at Government House in Wellington last night.
In a glittering career, Durie has become one of New Zealand's most respected academics and been an outstanding contributor to the health sector. He said he was delighted with the accolade.
"Sir Peter Blake has become a great legend for New Zealand and I think the awards that are made in his name really reflect how much the country respected him. Not just in sailing, but beyond."
Durie's philosophies around the wellbeing of New Zealanders have influenced a generation of policymakers and politicians across education, health and social sectors.
His work has had a significant influence of the delivery of frontline healthcare, with much emphasis on Maori health and education.
"The most important thing has been the difference to health. That's where my career started and it's continued to be what I spent most of my time doing," he said.
"It's really how to make people more aware that health is not just a question for doctors and nurses, but a question people have themselves."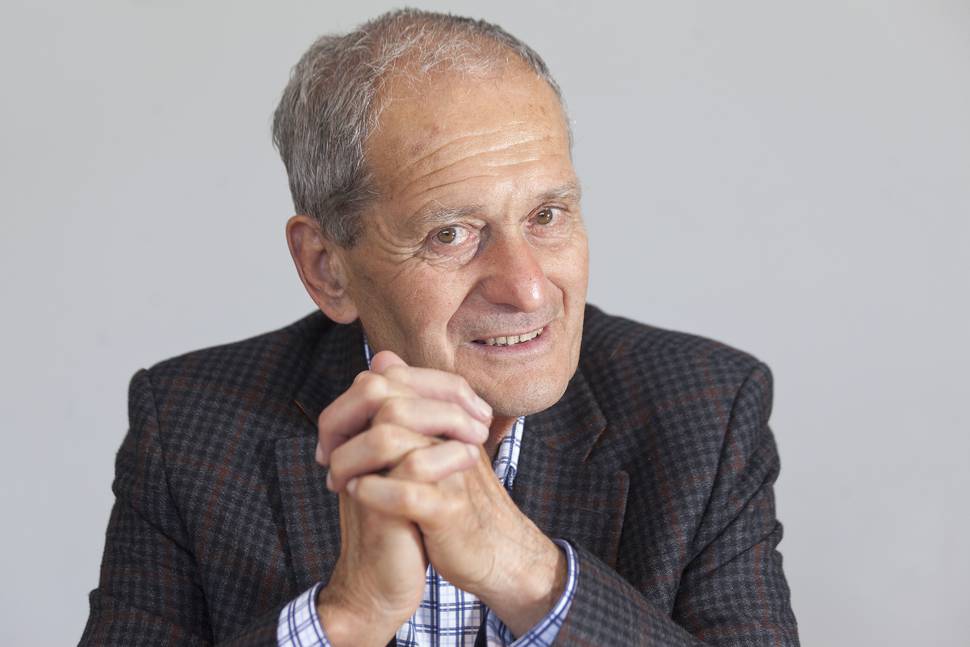 Born in 1938, of Rangitane, Ngāti Kauwhata and Ngāti Raukawa descent, Durie grew up in Feilding, and he still lives in the region, with wife Lady Arohia Durie.
His parents showed him the importance of a strong work ethic; his paternal grandfather, John Mason Durie, was a highly respected tribal and community leader who encouraged Sir Mason and his two brothers to attend Te Aute College in Hawke's Bay.
It was there a young Durie was inspired by two former pupils of the school - Sir Peter Buck and Sir Maui Pomare - the first Maori to train as doctors. He left Te Aute convinced medicine was his future and went on to a stellar career.
Among a raft of achievements and accolades, he is a Fellow of the Royal Australian and New Zealand College of Psychiatrists, a Fellow of the Royal Society of New Zealand, a Fellow of the Humanities Council of New Zealand Academy and an Honorary Fellow of the New Zealand College of Public Health Medicine.
Durie, 78, continues to be involved in projects, in areas including suicide prevention and health force work development, and would like to see the health sector focus on preventive strategies.
"If I look back over three or four decades we've spent a lot of time developing health services that provide good treatment and approaches," he said.
"Ahead we're faced with a more sustainable challenge and that's how to prevent things occurring in the first place.
"What we're not so good at is implementing strategies that will actually lead to prevention. That I think is the next challenge."
Blake Leader Award winners:
•William Pike
Losing a leg in an eruption on Mt Ruapehu has not stopped William Pike from doing the things he loves. Having learned to walk again, he continues to climb mountains, recently scaling Mt Scott in Antarctica. An impassioned teacher, he now leads the William Pike Challenge youth development programme and is a motivational speaker and author.
•Paul Blackwell
Inspired by community, Paul Blackwell has made a difference to thousands of Kiwis through his ownership of one the country's largest supermarket chains and of champion basketball franchise the New Zealand Breakers. As director of Foodstuffs, he played a critical role in the complex merger of the company's entities. He is also involved in many community and health organisations.
•Te Marie Tau
Dr Te Maire Tau is one of New Zealand's great tribal historians, an Upoko (head) of his Ngai Tuahuriri hapu, and has been a strong voice in the rebuild of Christchurch. The first director of the Ngai Tahu Research Centre at the University of Canterbury, he encourages Maori youth into tertiary education and mentors future Maori leaders.
•Rukumoana Schaafhausen
After leaving school at 15, Rukumoana Schaafhausen put herself through law school and became highly respected in governance, and in her work across communities, corporates and iwi to make positive social change. She works tirelessly to promote the economic development of Waikato-Tainui iwi and is a mentor to young women in her marae and community.
•Aaron Fleming
Improving the lives of New Zealanders drives Aaron Fleming - enterprising leader, environmental warrior and respected athlete. In a fast-tracked professional career, he has held senior roles in local and central government, and helped establish environmental groups. Fighting back from a life-threatening lung condition as a teenager, Aaron has completed nine Ironman events around the world.
•Kerry Tutty
Lieutenant Commander Kerry Tutty is an inspirational leader within the Royal New Zealand Navy. As Executive Officer of HMNZS Philomel, she oversees the safety and security of the Navy's operational base in Auckland. A talented athlete, a volunteer sports coach and mentor, she is at the forefront of ensuring women succeed in the forces.