Parliament may be in recess, but there was no shortage of dog-whistling at the Beehive today.
A dog-walker turned heads by performing a quiet stunt on Parliament Buildings' front steps.
James Nepia, from Wellington dog-walking company Kuri Companions, made his 14 dogs sit quietly in unison outside the front door.
"We get a lot of people who don't believe that you can control dogs and that what we do is somehow inherently dangerous," he said.
"So this is just a good place to put on a bit of a show for the people and show people what dogs can do."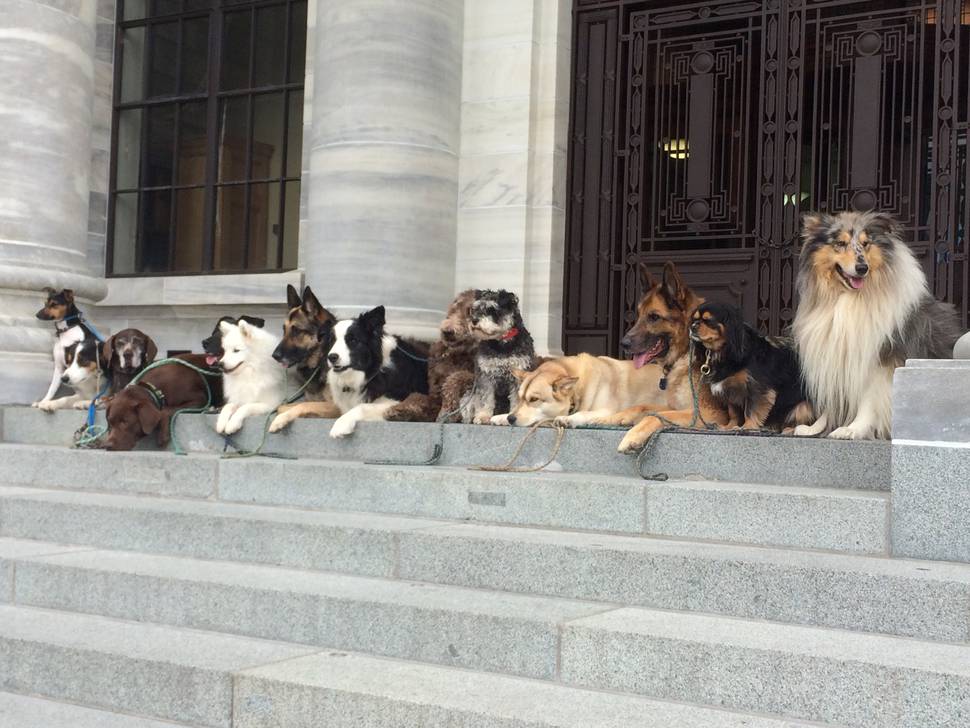 Nepia said New Zealand was one of the few countries in the world where you could walk up to the front door of Parliament with your pets and not get hassled.
Security briefly popped over to ask whether he was carrying out a protest, but otherwise left him alone.
Freddie, Georgie, Milo, Becks, Maisie, Ghost, Charlie, Ash, Cruise, Audrey, Zoe, Boston, Heidi, and Breaker sat quietly on the front steps for about 15 minutes, leaving some passers-by to wonder whether they were better behaved than the politicians inside.