Hundreds of firefighters continued working around the clock last night, hosing down hot spots and smothering embers from the devastating Port Hills blaze.
With the police investigation ongoing into how the two fires in the Port Hills started, emergency crews are still working to clear the entire 26km fire line.
Firefighters are battling to extinguish hot spots across a 2075 hectare area of the Christchurch hills, working for up to 17 hours each to prevent more lives and homes being lost.
The fire broke out on Monday night and was at its peak on Wednesday afternoon when two huge columns of smoke started to build, intensifying the flames and pushing crews to their limit.
"A lot of people are asking why we weren't putting water on it while it was burning away,' said sector boss Phil Crutchley.
"We were looking at 100,000 kilowatts of temperature per square metre - any water we put on that just evaporated.
"We just pulled back, it was just too dangerous. There was nothing we could do that would have stopped that."
Crutchley said while the perception might be that the rain was helping, and that the fire was all but out, there was still much to do.
The rain had merely dampened the top layer of earth, and a good wind would take only 20 minutes to dry it out and could cause the embers to reignite.
He said the rain had hindered the crews, making smoke harder to spot and resulting in them having to check every inch of their sector - the patch they are tasked with searching - by hand.
Meanwhile authorities have established a registration process for people wanting access to properties within the cordon to collect essential supplies.
Visits will be prioritised according to urgency, based on the need to collect essential items such as those necessary for business or study, items relating to health, personal welfare or pets and livestock.
People can call the Christchurch City Council Customer Centre on 941 8999 or 0800 800 169 to register or head online to fill out a request, go to ccc.govt.nz/evacuated-homeowners-access-registration.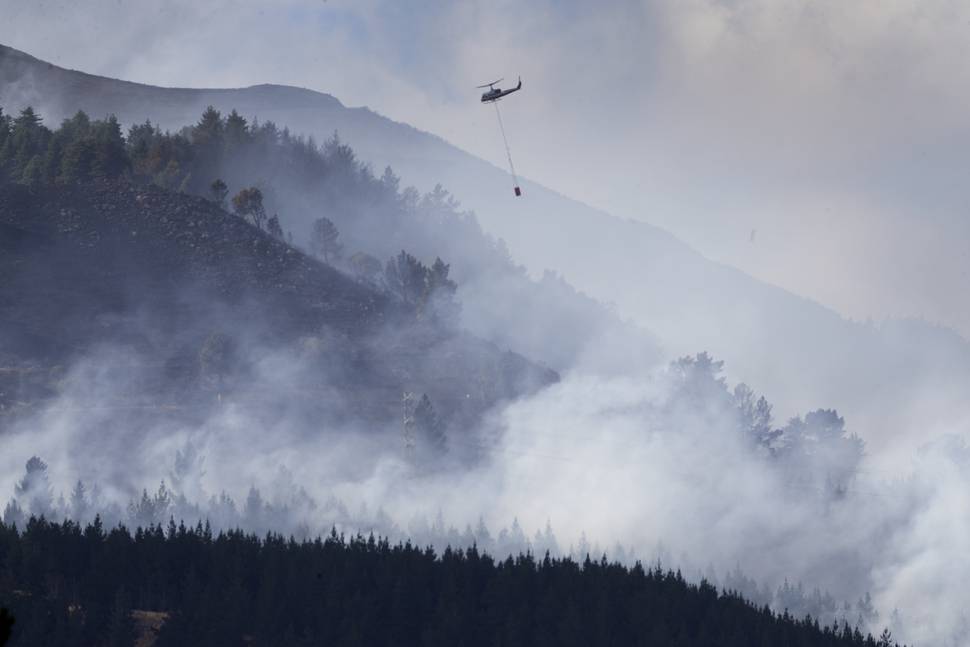 Port Hills residents affected by this week's wildfires are being reassured the smell of smoke in their properties poses no serious threat to health.

Canterbury medical officer of health, Dr Alistair Humphrey, said those returning to their homes would notice a strong smoky smell.
"While [they] ... may find the smell distressing, it presents no immediate harm to health."
Health effects from smoke usually occurred at the time of exposure, Humphrey said.
"Most people are very unlikely to have any long-term health effects from short-term exposure to smoke but people with pre-existing respiratory (lung) illness or heart disease may experience an exacerbation of their condition."
Two people had sought help at Christchurch Hospital's emergency department for breathing problems exacerbated by smoke from the fires.
While there had been speculation about what sparked the fires, no definitive cause for either fire had yet been established.
Police would not speculate on the cause until the investigation was completed.
Initial enquiries indicate that the Summit Road fire was reported approximately 90 minutes after the Early Valley Road fire was reported.
Last night, the secretary of the New Zealand Professional Firefighters Union, Derek Best, called for an inquiry into the incident.
A media release last night said the union "can reveal that Rural Fire Officials in charge of the incident stood down all career firefighters battling the blaze. The order to stand down was given at nightfall in day one; leaving career firefighters frustrated, bewildered and disappointed."
Attempts to contact Best for further comment and clarification were not successful.