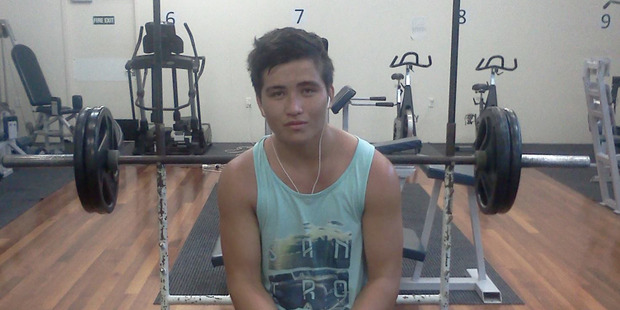 A young Northland rugby player who died after hitting his head in a tackle suffered a similar head injury four months previously, a coroner has found.
Jordan Kemp, 17, died in Auckland Hospital on July 6, 2014, as a result of a significant head injury while playing rugby the previous day, Coroner Brandt Shortland has ruled.
Shortland found Kemp suffered a blunt-force head trauma, which caused an acute chronic subdural haematoma.
Kemp was playing for Otamatea Hawks reserves against Marist Old Boys at Kensington Park on July 5, 2014. He was described as "playing out of his skin" and abut 20 minutes into the second half he was seen attempting a tackle with his head in the wrong position. This resulted in his head being in front of the running player.
He made the tackle and as the play continued he initially remained on the ground then as he tried to stand up staggered a few metres before falling over. He was treated at the ground before being taken to Whangarei Hospital unconscious, where he was placed on a ventilator then transferred to Auckland Hospital.
Shortland said Kemp had suffered a significant blow to the head while making a tackle during a game on March 8, 2014 and was stood down under the Northland Rugby Union's 'blue card' system. Kemp was the first person issued with a blue card, which is a stand-down for any player who received a head knock and a suspected concussion.
A player issued with a blue card must leave the field of play immediately and is prevented from playing rugby or resuming contact training until they have a concussion clearance notice, which requires clearance from a doctor. Kemp was cleared to play about a month later.
Kemp also suffered a head injury when he fell off his bike about seven or eight years previously.
Shortland said forensic pathologist Dr Fintan Garavan believed that the head injury Kemp sustained on July 5, effectively led to a re-bleed of the head injury he sustained on March 8.
Shortland said New Zealand Rugby, with the assistance of ACC, was leading the way with its RugbySmart v2.0 community concussion education programme, which seeks to educate players directly and general practitioners. He said the programme was making everybody involved in the game proactive in keeping players safe as much as possible.
"It is now mandatory to pull players off the field when it is suspected they may have suffered a head injury," Shortland said.
"It is the referees, coaches, administrators and players themselves that are being directly educated to watch out for such signs and to be proactive in protecting individuals as much as possible form head injuries."
He also acknowledged the efforts of the Northland Rugby Union in initiating the blue card system.
"It should be acknowledged that Jordan's death has had an impact on the rugby community both in Northland and wider, which has been a catalyst for change and further education and processes around identifying the risks and potential injuries that come from playing rugby," Shortland said.
"Jordan's death is one of two rugby deaths within 12 months of each other that has strengthened the resolution to keep honing the processes to help restrict injury and death."