This strongly Pacific ward is is set to be a fascinating election battleground.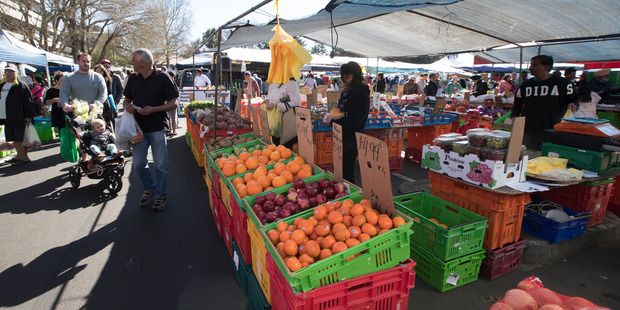 Even more than in the rest of Auckland, the big issue in the Manukau ward this year is housing.
"People are struggling to get affordable accommodation," says Mangere Maori Wardens chairman Thomas Henry, who has been encouraging homeless people to take shelter at Mangere's Te Puea Marae.
"I think the councillors really should push the Government in regards to the emergency that is happening."
The Manukau ward, home to the country's biggest Pacific population, is a fascinating battleground this year. Long-serving councillor Arthur Anae has retired, and former youth worker Efeso Collins, 42, is running for Labour alongside incumbent Alf Filipaina, 57, for the ward's two seats.
They face challengers from the new right-wing Auckland Future ticket: So'oalo Setu Mua, 51, who runs regular health-focused walking groups "Walking Samoans", and Tongan leader Ika Tameifuna, who is in his 60s.
Auckland Future is also running full tickets of seven candidates each - all Pacific people -- for the Mangere-Otahuhu and Otara-Papatoetoe local boards.
Filipaina says it's the first time he can remember that any right-wing group has run a full ticket in both areas.
AUT journalism lecturer Richard Pamatatau says it is the culmination of "a concerted effort" by the National Party over the past decade to break Labour's hold on Pacific voters.
"It's moot whether or not it's going to translate into votes immediately, but it does signal that there is a disruption occurring," he says.
Tameifuna says the initiative came from the Pacific Leadership Forum, a group of Pacific church leaders brought together last year by Teleiai Edwin Puni, of the Health Star Pacific Trust.
The forum invited former National Party president Sue Wood to talk about Auckland Future at a meeting in January.
Tameifuna and a Justice of the Peace Christina Atoa Tapu were named as the ticket's Manukau candidates in February, and Setu Mua stepped up later after Atoa Tapu became ill. Tameifuna says when he explains the ticket's policy of holding rates increases to no more than 2 per cent a year to Pacific voters, "you get a big smile from ear to ear".
Collins accuses the group of "not being honest about their connections to the National Party".
Setu Mua says the ticket includes Labour and NZ First supporters and he has voted for United Future.
An independent candidate, Brendan Corbett, is also seeking the Manukau council seat, to oppose a Fletcher's housing project in Mangere.

YOUR COMMUNITY, YOUR CHOICE
Monday: Auckland mayoral hopefuls share their vision
Tuesday: Waitemata
Wednesday: Albert-Eden-Roskill and Manurewa-Papakura
Thursday: Albany and Howick
Friday: Licensing trusts and DHBs
Today: All the Auckland wards, plus regional highlights, in our local body election supplement